From 19th to 26th May, "UNA cucina" is promoting a refined and unmissable experience in different parts of Italy
18 May 2022
May is a great month to rediscover good feelings: the days are getting longer, the temperatures are rising and flavours suddenly seem more vibrant after the harsh winter. So why not enjoy this pleasant period with a tasting, perhaps after work, in your spare time? The Italian food and wine sector often offers itineraries in which the perfect mix of tasty dishes and delicious wines is created, and if the whole thing is framed by a fascinating location, you can have unique experiences.
It's in this spirit that UNA cucina, Gruppo UNA's collection of restaurants, proposes the initiative Ci vediamo in "UNA cucina" with Tenute del Cerro. An initiative scheduled from 19th to 26th May which, in addition to involving various establishments in beautiful Italian cities, can count on its collaboration with Tenute del Cerro, which is offering a selection of its wine cellars for the occasion. Curious to know more?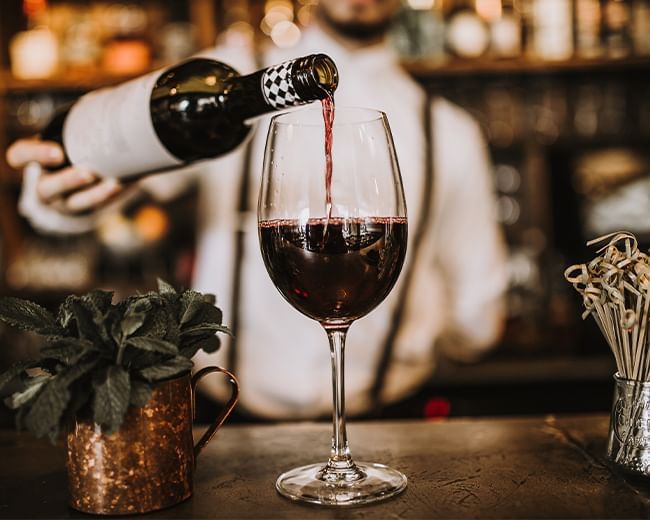 "UNA cucina" and the spirit behind wine tasting
The food and wine event focuses on the excellence of Italian gastronomy and wine, to rediscover and enhance the flavours of the peninsula with the personal touch of UNA cucina. A tasting, in fact, is a real invitation to get involved in unusual tastes and pairings. From the choice of raw materials to the presentation, UNA cucina always seeks to offer Italian delicacies, envied the world over, with creativity, innovation and personality. 26 restaurants throughout Italy, evocative settings where you can experience completely new flavours and colours.
Discovering Tenute del Cerro
The tastings are planned in collaboration with Tenute del Cerro, a winery with five estates located between Umbria and Tuscany. Thanks to its respect for biodiversity, protection of the land and attention to sustainability, Tenute del Cerro's proposal is also well matched in values with that of UNA cucina, and that's how the idea of working side by side to create an unmissable wine and food tasting was born. The main objective is to surprise you and give you an authentic experience to rediscover Italy and the value of "Made in Italy" taste.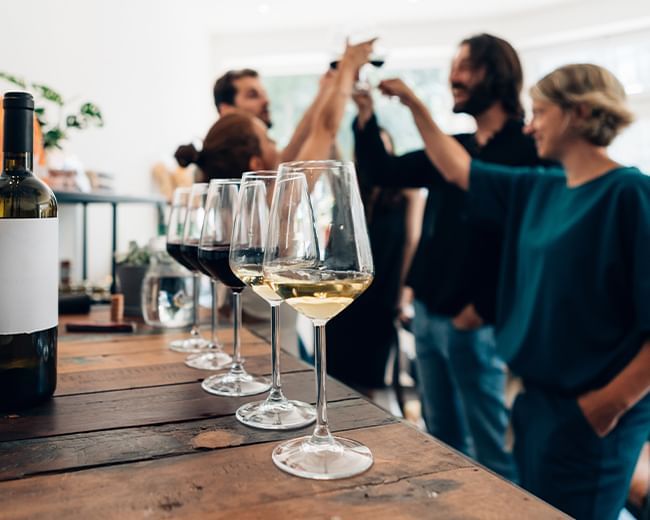 Ci vediamo in "UNA cucina": the tasting experience
Ci vediamo in "UNA cucina" with Tenute del Cerro is a summary of what has been said so far. From 19th to 26th May Gruppo UNA 15 restaurants will make you the protagonist of a high-quality experience which will please just about everyone. The locations featured in the tasting events include Etnea Roof Bar & Restaurant by "UNA cucina" in Catania, Il Grande Gatsby Bar & Restaurant by "UNA cucina" in Rome, The Hall Bar & Restaurant by "UNA cucina" in Milan, Ristorante Casa Savoia by "UNA cucina" in Turin and Fuori Porta Bar & Restaurant by "UNA cucina" in Bologna. These are joined by other fascinating locations where you can enjoy this authentic taste experience:
The aperitif with tasting, where you'll find two food proposals combined with as many glasses of wine to be consumed at the bar. Each establishment will propose two of the five featured labels, which will be paired with a culinary proposal prepared for the occasion by the chef.
The tasting menu for lunch or dinner. You'll be able to enjoy three courses in the restaurant, choosing from five from the grand menu or specially created. These will be paired with 3 glasses of wine.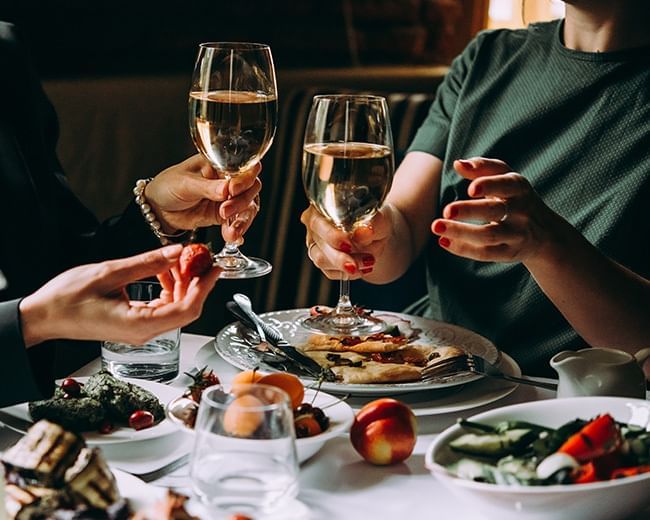 Delicious dishes like freselle di mare and fresh paccheri with seafood, cherry tomatoes and basil or even grilled beef fillet and tagliatelle with artichokes will be accompanied by wines from the Tenute del Cerro. You can choose from five labels from the cellar designed to successfully accompany the dishes: Cerrus Blanc metodo classico and Vino Nobile di Montepulciano Silineo docg from Fattoria del Cerro, with the latter from the 2018 vintage. From Tenuta Colpetrone come Montefalco Sagrantino Memoira DOCG and Montefalco Sagrantino Passito, the former belonging to the 2014 vintage and the latter to 2015. Finally, Villa Russiz offers Collio Sauvignon DOC, vintage 2020.
A truly unmissable proposal and now that you're aware of all the details on Ci vediamo in "UNA cucina" with Tenute del Cerro, the only thing left for you to do to enjoy this experience is to choose the day and the destination.