Between events, cultural festivals and a dip in the pool, there's no shortage of ideas
27 Jun 2023
From big concerts to artistic and cultural initiatives, from music festivals to nightlife events: summer in Milan offers plenty of opportunities and occasions to have fun in a less crowded setting than usual.
There's no shortage of ideas to make the summer season in Lombardy's capital special: you can attend one of the many organised shows, take a dip in the swimming pool or immerse yourself in the large green areas to relax. Discover all the options for making your summer 2023 in Milan unique.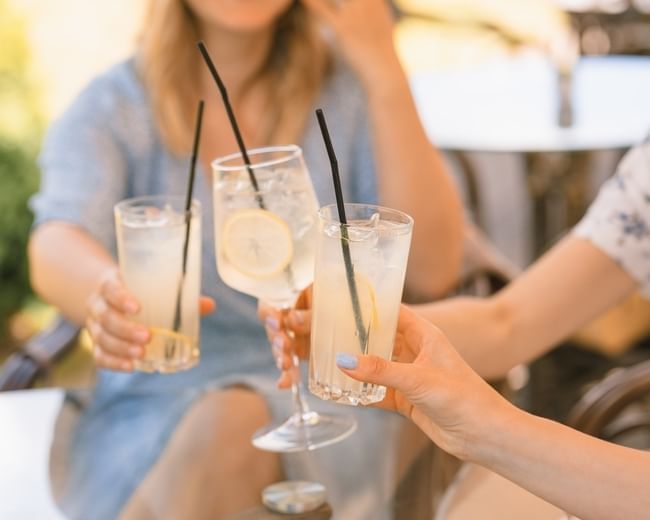 Milano è Viva: the initiative of the summer
Among the things to do in Milan in the summer are the various events which are part of Milano è Viva ("Milan is alive"): Milan City Council's initiative promoting art, cinema, debates and cultural events throughout the city.
Discover the wide and varied schedule and all the live performance events organised in Milan.
Vapore d'Estate
One of the most interesting festivals is Vapore d'Estate, which will liven up the city's summer until 13th October.
It will be held at the Fabbrica del Vapore and is organised by the City of Milan in partnership with creative workshops and prominent personalities from the cultural and performance scene, to get in touch with different forms of art and creativity.
Estate al Castello 2023
From 21st June to 10th September, as many as 79 events come to life in Estate al Castello 2023 ("Summer at the Castle 2023"): music, dance, theatre and performances will take place throughout the season in the Cortile delle Armi (Courtyard of Arms) of Milan's Castello Sforzesco, the famous fortified complex built by Francesco Sforza. In addition, several of these shows are free of charge.
Splash! – Lungomare di Milano

Mare Culturale Urbano, an artistic and cultural production centre based in West Milan, has prepared a busy schedule of live performances, concerts and experiences. The initiative is called Splash! - Lungomare di Milano ("Milan Waterfront") and it will take place over a series of events between 15th June and 30th September.
Relaxation between walks in the parks and dips in the pool
If you were wondering what to do in Milan in the summer, you should know that it's the perfect time for "AbbracciaMi" ("Hug Me"), a long route by bike or on foot through the districts of Milan without passing through the centre. This 60 km "circle line" will be a whole new way of experiencing the city of Milan.
From the Parco Nord to the Parco Lambro, passing through the Parco delle Cave and the Grande Parco Forlanini: more than 20 parks and gardens are linked together in a green route which you can discover on your racing bike or mountain bike.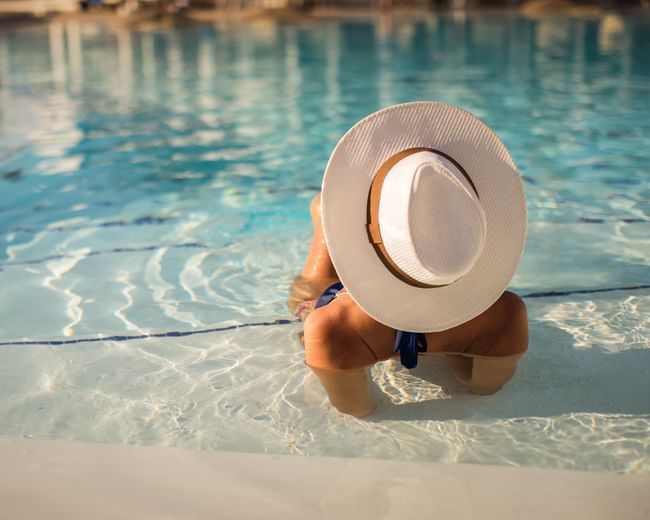 Experiencing summer in Milan also means relaxing in the various outdoor swimming pools, ideal after a weekend of work. There are so many options of all kinds, and many of them are tailored towards children.
Bagni Misteriosi in Porta Romana is one of the best open-air swimming pools in Milan, and in the evening it turns into an aperitif venue. From Ceresio 7 you can take a swim with a 360° view of the city skyline and stay until it's time for an aperitif on one of Milan's trendiest rooftops. At the Piscine Punta Dell'Est Idroscalo you can enjoy a wide range of water activities, from a simple ride in a pedalo to water skiing, wakeboarding and wakeskating.
Finally, in the heart of the city lies the QC Termemilano centre, a unique place to escape the stress and enter a world of wellbeing.
Weekends of shopping and aperitifs
If you're passing through Milan, shopping is practically obligatory. Milan and Fashion have always gone hand in hand. From the luxury of the Quadrilatero della moda to the prêt-à-porter of Corso Vittorio Emanuele II or Corso Buenos Aires to streetwear in Colonne di San Lorenzo, Milan is the city for you.
After a hectic day in the boutiques, after 6pm comes the much-awaited time of day when the aperitif hour kicks in and the city's nightlife begins. The Navigli, Isola, Brera and Colonne di San Lorenzo areas offer plenty for every taste, including bars, pubs, beer gardens, restaurants and discos.
Where to stay in Milan
If you're from out of town and you'd like to spend a few days in Milan to enjoy a concert or one of the proposals we've suggested and you're looking for a hotel, there's no shortage of choices in the city.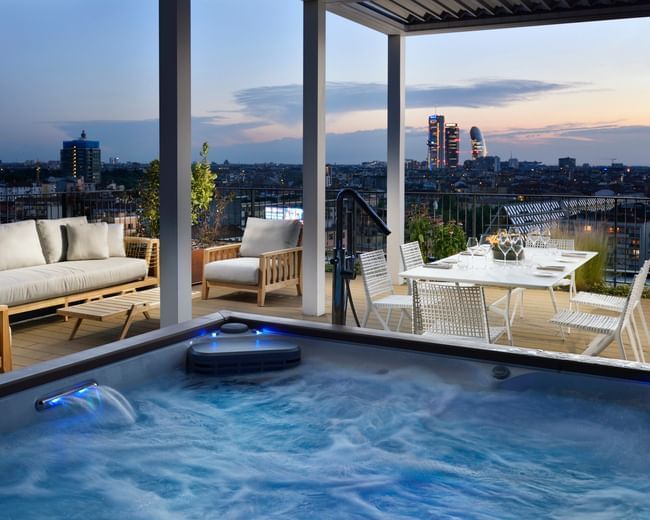 The Milano Verticale | UNA Esperienze is a prestigious property which was recently included in Lifestyle's collection of Preferred Hotels & Resorts: a renowned restaurant and wellness area are just some of the services it offers.
The Maison Milano | UNA Esperienze enjoys a special location, just a stone's throw from Milan Cathedral, and is housed in a restored building where details and Italian charm take centre stage.
If you want to discover all the other hotels in Milan, click here.
Milan in summer is more alive than ever and there's no shortage of ideas for what to do, whether you're staying here or you're coming from outside and want to enjoy the events of a city which always has a few surprises in store.