Discover the dishes served up in Rome Every Christmas
23 Dec 2021
Gruppo UNA
Christmas brings back childhood memories: fairy lights on Christmas trees, colourful gift wrap, and fragrant traditional desserts. And now it's time to dive into the Christmas spirit and sample some must-eat desserts on Roman tables over the holidays.
Nociate and Nocchiate, an Old-fashioned Taste of Walnuts and Hazelnuts
We start with a delicious speciality from the Castelli Romani area: typical small, winter-season cookies made out of walnuts (nociate) or hazelnuts (nocchiate). Although they come in various shapes and sizes, the most common are rounded like a praline, and may be topped with dried fruit, citrus or chocolate – every family has a slightly different recipe. Nocchiata owes its name to "nocchia", the Latium dialect word for hazelnut.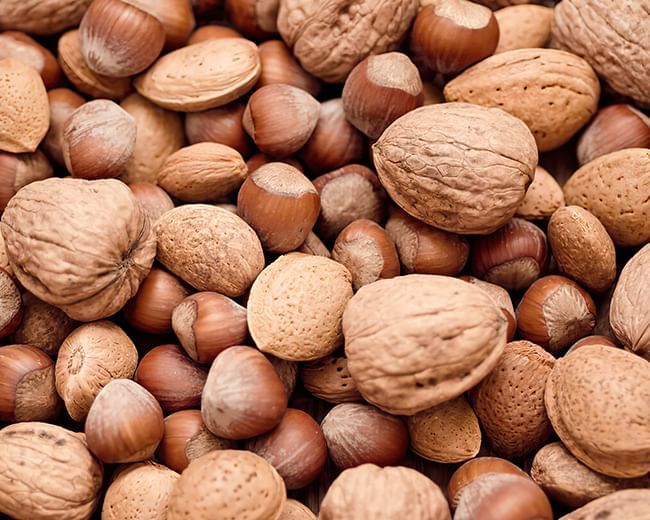 Panpepato: Have a Peppery Christmas
Panpepato (or pampepato) is the king of the Roman Christmas table, a squat, circular-shaped cake made from dried fruit, hazelnuts, honey, orange peel, candied fruit, cocoa and spices. The sweet owes its name to pepper, an essential ingredient in the dough that gives it an unmistakably spicy note. The Forno Pasticceria Colapicchioni bakery, a stone's throw from Castel Sant'Angelo in the heart of Rome, is renowned for this speciality.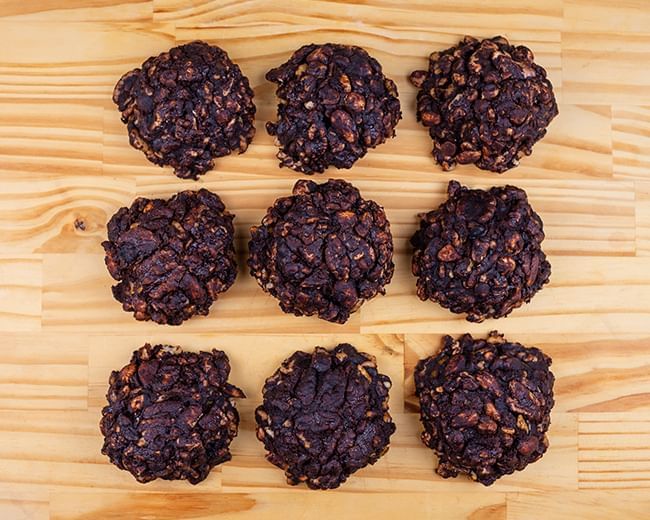 Pangiallo, Because the Sun Always Shines in Rome
Pangiallo, a kind of cake the Ancient Romans used to make to celebrate the winter solstice as a good omen for the sun's rebirth, is similar to panpepato but decidedly sweeter. The cake's name is a reference to its thin yellow saffron glaze and sun-like shape. Handed down through the generations, the ingredients of this fragrant and tasty cake are chocolate, dried fruit, honey and candied citron. Although it's not that easy to find, you can still track it down at traditional Rome stores like the Pasticceria Valzani, which makes it during the holiday period.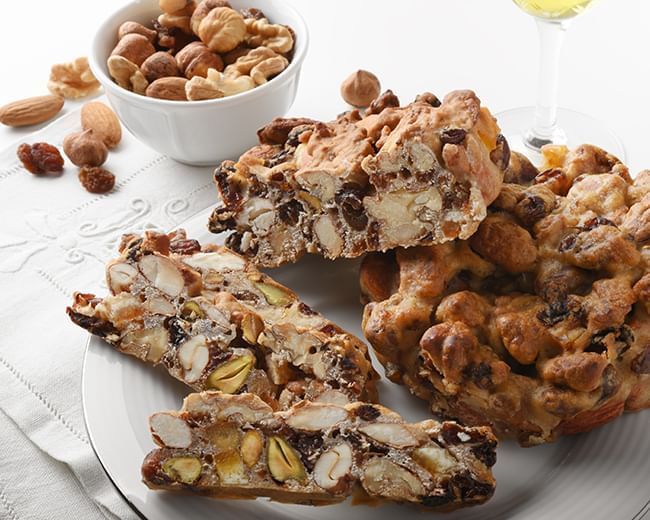 Roman-style Mostaccioli
Typical of the Campania region, these rhomboidal cookies have been part of Roman culinary tradition for so long that they are known as mostaccioli romani. Made primarily from walnuts, honey, cinnamon and egg whites, they may either be topped off with a chocolate or sugar glaze, or left au natural. Mostaccioli go particularly well with dried figs, raisins or chocolate. If you'd like to try out these Christmas delicacies, head to Regoli, a traditional pastry shop that has been making landmark Roman sweets for more than a century.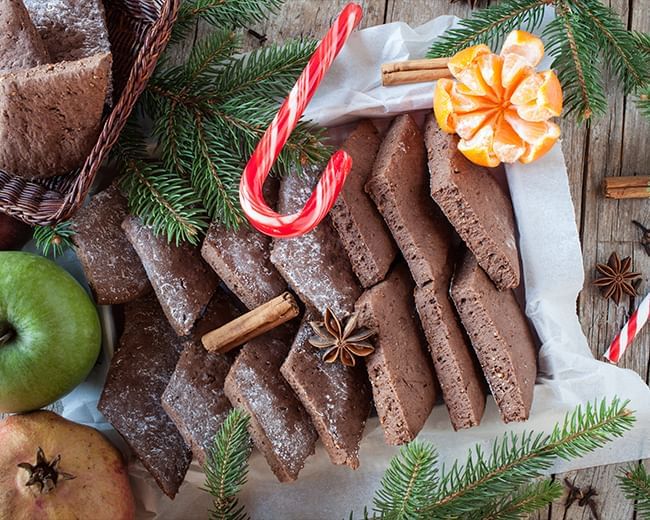 Where to Sleep in Rome
Rome is famous not just for its sweets but for its warm hospitality. Expect an exemplary welcome at the Hotel Art by the Spanish Steps | UNA Esperienze, a design-led facility in a former seminary that masterfully blends sacred and profane, ancient and modern. If you're after a refined, classical-inspired stay, the UNAWAY Hotel Empire Roma is an enchanting setting for relaxation, a perfect place to enjoy Rome's magical festive-season atmosphere.