Activities for thrill-seekers who never take it easy, not even on vacation
15 Mar 2022
Gruppo UNA
Versilia is famous for its nightlife, long beaches and movida, but the area also offers some real treats for people who like to stay on the move. Here are some new, dynamic things to try out immersed in nature on an adrenaline-filled weekend.
Water Adventures: Surfing, SUPs and Bodyboarding
Versilia is the perfect place to start surfing. The Upper Tyrrhenian Sea has long waves excellent for beginners, a sandy bottom (no risk of injury if you fall), and a tidal reach of just 30-40 cm, making it possible to surf all day. If you're looking for a less demanding weekend activity, try out SUP, Stand-Up Paddleboarding, a variant of surfing in which you stand on a board and paddle along, or bodyboarding, where you grip on to a short, light board and ride the waves.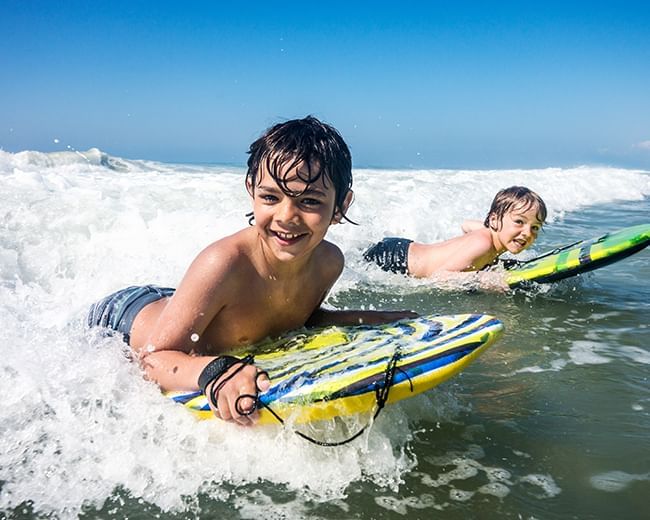 Canyoning in the Apuan Alps
One of the main attractions in the Tuscan Apennine mountain range, the Apuan Alps are best known for marble quarries among landscapes of extraordinary beauty. However, these mountains are also full of incredible canyoning trails. Great fun, canyoning is a unique way of reconnecting with the wilderness, descending streams along rocky channels either on foot or abseiling down ropes. In a series of slides, jumps and pools, this activity takes you deep into the heart of the Apuan Alps for a fun day away from the crowded beaches.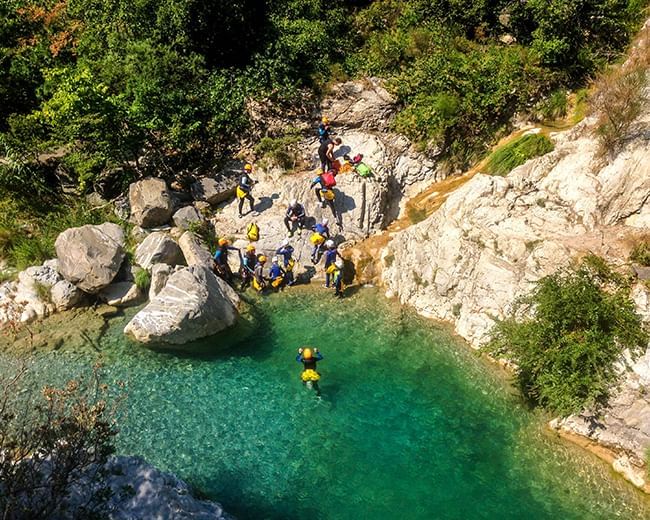 A Trip Deep into the Earth
The Antro del Corchia and Grotta del Vento cave systems in the Apuan Alps Park offer amazing organized tours. With over 70 km of tunnels and wells, the Antro del Corchia is Italy's largest hypogeal karst complex and one of the largest in the world. The Grotta del Vento is a cavity of karst origin beneath Monte Pania, its great halls dug into the mountain's depths. You don't have to be sporty to enjoy the beauty down here: it is a simple walk to view the unique and evocative spectacle of stalactites and stalagmites formed by water dripping through the limestone rock – veritable natural sculptures along large underground creeks.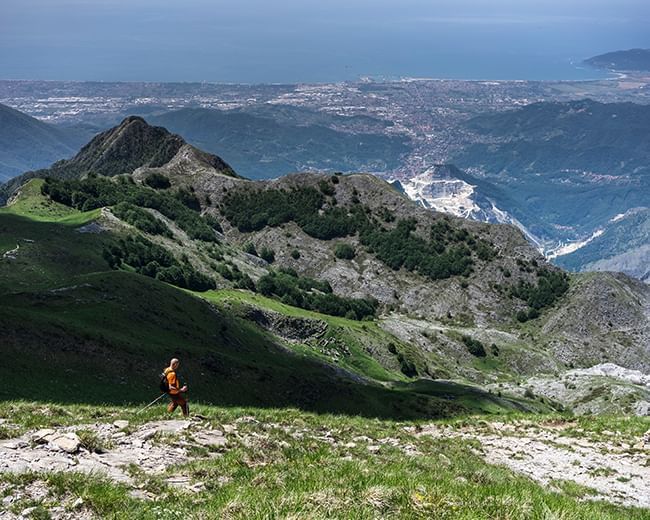 Where to stay in Versilia
You may be spoilt for choice when it comes to activities, but when it's time to choose where to stay, there's only one place: Versilia Lido | UNA Esperienze hotel. Reopening on 15 March, this elegant hotel on the Lido di Camaiore, one of Italy's most exclusive coastal resorts, is an ideal spot for relaxation and pampering in the spa and wellness centre. If you like a work-out after all those exciting activities, an indoor heated swimming pool, 25-metre outdoor pool in lush gardens and a fully equipped fitness room await.