Four books reveal the Magic City through literature
17 Nov 2021
Gruppo UNA
The Turin International Book Fair ended after thousands of people flocked to publishers' stands at the Lingotto, seeking out books and the latest book world developments. The capital of Italy's Piedmont region is known as the city of books, booksellers, bookstores, publishers and writers. Here's a selection of books that reveal the city's soul, guiding us page by page through Turin's unique beauty.
Family Lexicon – Natalia Ginzburg
Ginzburg won the 1963 Strega Prize for this literary masterpiece. Find yourself a bench in the sun in Parco del Valentino, or perhaps a table at a bistro in the San Salvario district where the story is set, and settle down to read Lessico famigliare, immersing yourself in the author's everyday life, the characters' feelings, the streets and buildings familiar because the book is set around here.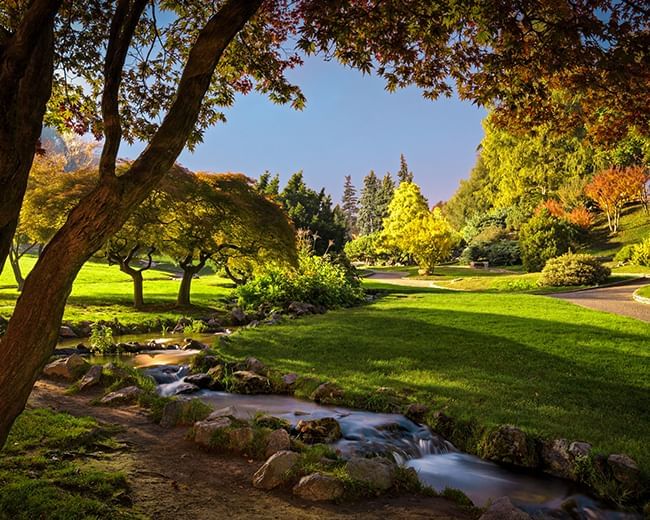 Heart – Edmondo De Amicis
Let's continue with a book that, along with Pinocchio and The Little Prince, is a classic of children's (in fact any) literature. Cuore tells the story of Enrico Bottini, Franti and Garrone, their teacher Precossi and the "young tutor with the red pen" in a coming-of-age story set in Turin during Italy's unification, offering a snapshot of Italian history as seen through the eyes and writings of a child seeking to overcome the social and cultural differences of the day. The "Sower of good words", a statue dedicated to the author by his friend, sculptor Edoardo Rubino, is well worth visiting at the Giardino Sambuy, in Piazza Carlo Felice.
La donna della domenica – Carlo Fruttero and Franco Lucentini
This story focuses on Commissioner Santamaria's investigation of a murder that shocks the city's chattering classes, in a Turin that is full of contradictions: beautiful yet perfidious and heartbreaking, deadly but at the same time so full of life, chaotic yet organized, one example being the Balon, the city's famous, long-standing flea market that is the story's main character.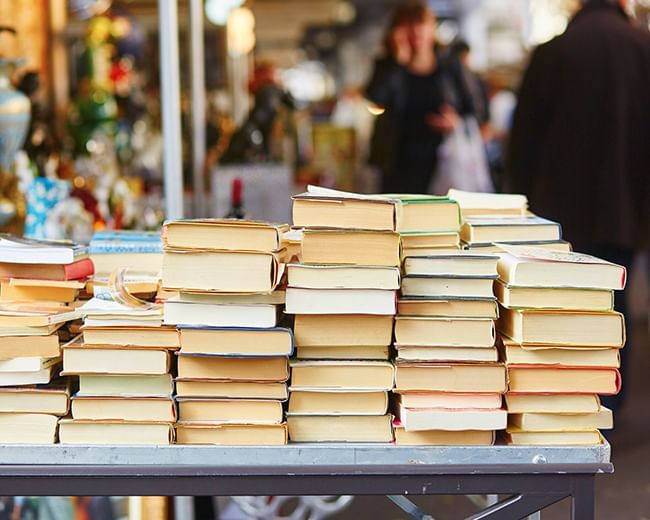 The Twenty Days of Turin – Giorgio de Maria
This prophetic, dystopian novel is worthy of the most heart-stopping stories by Lovecraft, Kafka or Poe. Giorgio De Maria's work went unnoticed for almost forty years, until it was rediscovered and reprinted in the United States, only then coming to Italy. The narrator recounts events that took place ten years earlier, when the city was struck by an epidemic of collective insomnia and a series of heinous murders in the shadow of the Church of the Great Mother.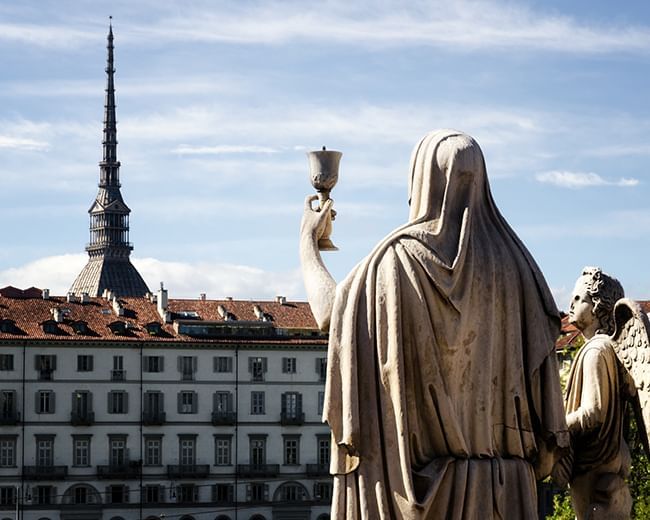 Where to Stay in Turin
Once you've chosen which book to read first, all you need is a cozy, relaxing place to lie back and devote yourself to page-turning. The Principi di Piemonte | UNA Esperienze, a landmark 5-star hotel in the heart of Turin, awaits with its exclusive, prestigious rooms in an imposing, Rationalist-style building – one of the city's most refined architectural gems. What better place to conclude your literature-inspired tour?!