From Viareggio's waterfront to small villages in the Apuan Alps, there is a whole world to discover
12 Jul 2022
If you are looking for a place where you can combine a passion for nature, beautiful towns for fun, small villages to visit and dream beaches then you may find in Versilia everything you are looking for and more. Although it is best known for kilometre-long stretches of sand and fine resorts like Forte dei Marmi or Marina di Pietrasanta in this area of central Italy you will have no limits on the places to see and things to do, whether it's an inland excursion, a tasty dinner by the sea or even just soaking up some Tuscan sun on the beach.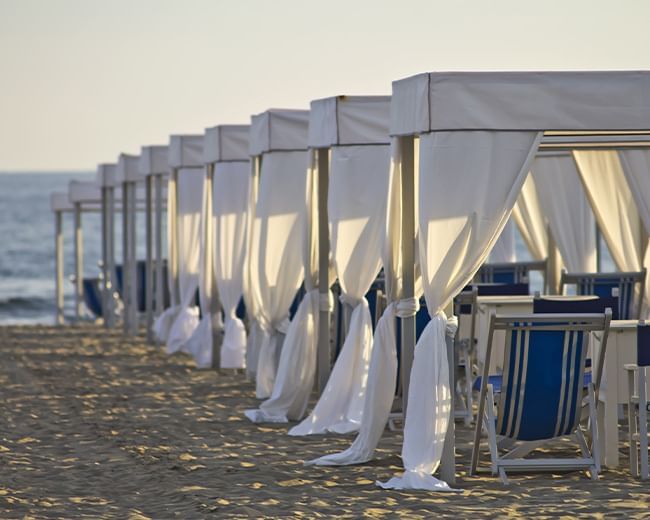 The Uncommon Sights of Versilia
In addition to its splendid lido and destinations like Marina di Massa and Viareggio, Versilia offers many glimpses that are perhaps less well known but just as characteristic: an excellent starting point, for example, is Massarosa, a small inland town famous above all for its Via delle erbe e dei fiori (Herb and Flower Road). This is a beautiful area that can be travelled either on foot or by bicycle and offers an enchanting look at nature preserved thanks to the work of the many agricultural activities in the area: take some time to fill your eyes with fields of lavender, olive groves, eucalyptus and many other varieties. Another natural sight that you should not miss is the Antro della Corchia, the largest cave in Europe covering an impressive 53 kilometres (43 miles) of tunnels and shafts where you will be taken along a path that will lead you into the heart of the Apuan Alps.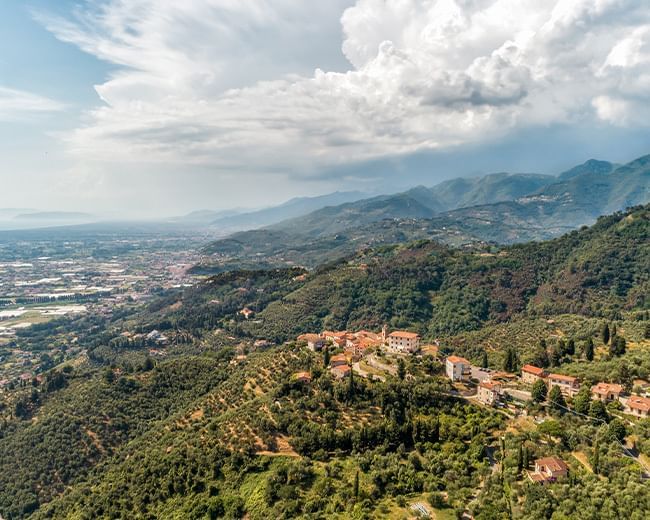 Among the atypical places in Versilia to see, bookmark Pruno, a very small but charming village located in the natural park of the Alps where time seems to stand still thanks to the atmosphere of peace and tranquillity that you can breathe, combined with a panorama that can make you embrace Versilia at a glance. And don't forget to drop by Casoli di Camaiore, also known as The City of Graffiti where streets, doors and even windows are marked by small and large works of art that leave tourists and locals speechless. Just a twenty-minute drive from this treasure there is Lido di Camaiore, where you can indulge in a regenerating bath. After this fascinating tour of discovery of the Versilia area, all that remains is to take a break in the elegant Versilia Lido | UNA Esperienze, a 4* hotel overlooking the sea, where you can regenerate between a dip in the pool, a treatment in the SPA and a meal discovering local flavours in the fantastic ristorants to choose from.
Viareggio, the pearl of the Tyrrhenian Sea in Versilia
Viareggio has a special role in the Versilia landscape being not only a popular destination for tourists but also a unique face of Art Nouveau in Italy. The city is full of buildings that offer a snapshot of our own 1920s (One above all Villa Argentina) conveying the spirit of class, elegance and history: and to immerse yourself in the authentic Viareggio there is no better starting point than its Passeggiata, the historic avenue that winding for more than 2 km among Art Nouveau buildings, bars and restaurants becomes the hub of the city filling with colours and initiatives especially during summer evenings. If you time it right as you walk along it, you might see the sunset from Piazza Mazzini, one of the most beautiful spectacles this area can offer; not to mention the point where the Viareggio pier meets Pineta di Ponente, a green space where adults and children can relax, do some sports or even just enjoy a moment of relaxation.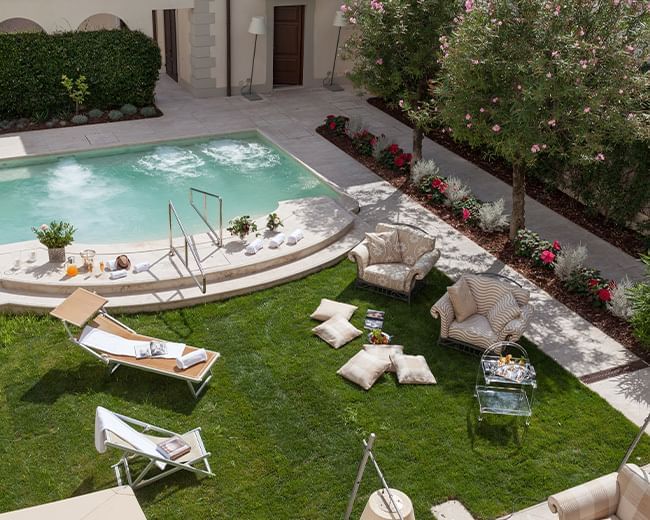 And if you're curious to try an all-Tuscan experience while taking advantage of the summertime, don't miss one of the performances scheduled at the Puccini Festival, an annual event held at the hamlet of Torre del Lago that was created to celebrate the composer's namesake and his boundless love for these landscapes (Puccini lived in Torre del Lago for more than 30 years, composing so many of his operas here). And to solve the doubt about the structure where to stay you could opt for the very close Luxury Villa Manin Viareggio | UNA Esperienze, a solution with a classic style suited to the atmosphere of a city that combines art, nature and entertainment like very few others.