Spend the day dedicated to lovers in Venice or Florence, Italy's most romantic cities
25 Jan 2022
Gruppo UNA
Want to spend Valentine's Day with the special person in your life on a romantic trip? We share some ideas for 14 February in one of Italy's most stunning cities.
A Romantic Getaway in Venice
A memorable place to visit any time of year, Venice makes the perfect Valentine's Day destination. Surprise your other half with a charming gondola ride, a unique way to tour town from a privileged perspective and admire some of the Lagoon's most enchanting views. If you're looking for the perfect spot to make a romantic declaration of love, at sunset head over to the benches overlooking the Giudecca at Fondamenta delle Zattere, in the Dorsoduro district, and then go tickle your tastebuds with delicious cicchetti bar snacks at one of Venice's traditional bacari bars.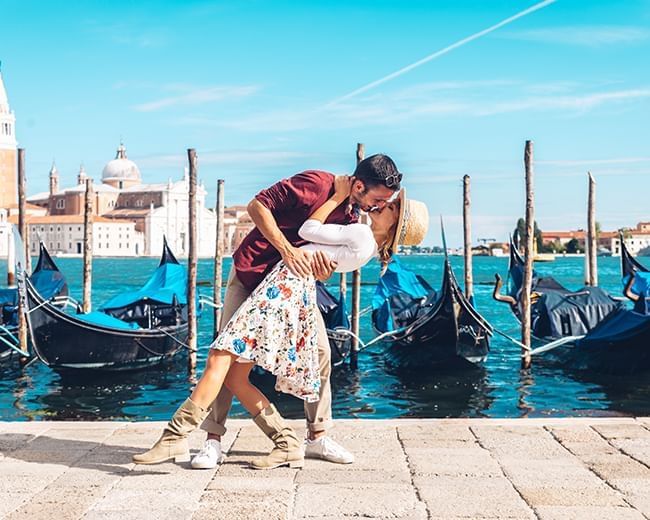 Where to stay in Venice
Located in a prestigious and historic Cannaregio district building, Maison Venezia | UNA Esperienze's comfortable rooms and suites are perfect if you're after truly authentic Venetian style and a range of services that cater to your every need. You can also look forward to a tempting complimentary buffet of local pastries and savoury snacks served with tea and coffee every afternoon. If you prefer an even more out of the ordinary experience, come stay at the UNAHOTELS Ala Venezia in Palazzo Maurogonato, a "Historical Italian Venue" listed building a stone's throw from Piazza San Marco and the Grand Canal: the hotel's panoramic rooftop loggia offers stunning 360 degree views over Venice that look even better sipping a cocktail at sunset.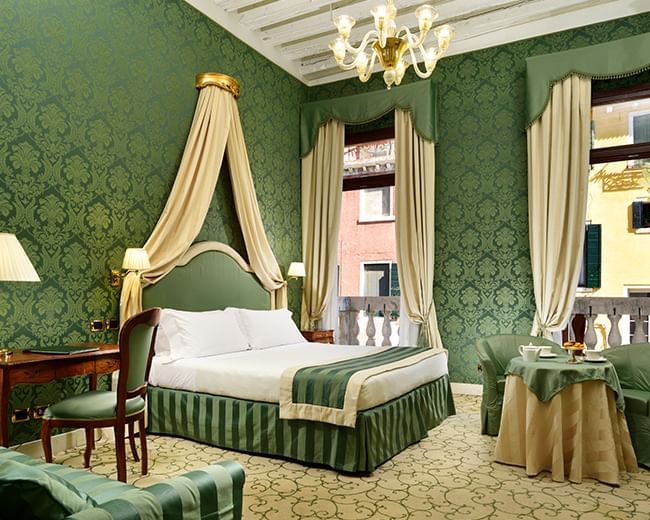 Discovering the Charm of Florence
Florence is an ideal location for a magical Valentine's Day, with colourful buildings reflecting in the Arno and hidden corners to discover that make even the most aimless of strolls unforgettable. Watch sunset with your beloved from Ponte Vecchio, the ideal place for a romantic declaration of love or a passionate kiss. Visit the Church of Santa Margherita dei Cerchi where Dante first met Beatrice, and where lovers leave heartfelt notes overflowing with hope and desire by the tomb of the woman who inspired Italy's lovelorn Supreme Poet. End your day by heading to Piazzale Michelangelo for truly incredible panoramic views over Florence, sipping a fine glass of Chianti and watching the sunset as it lights up the Duomo's cupola.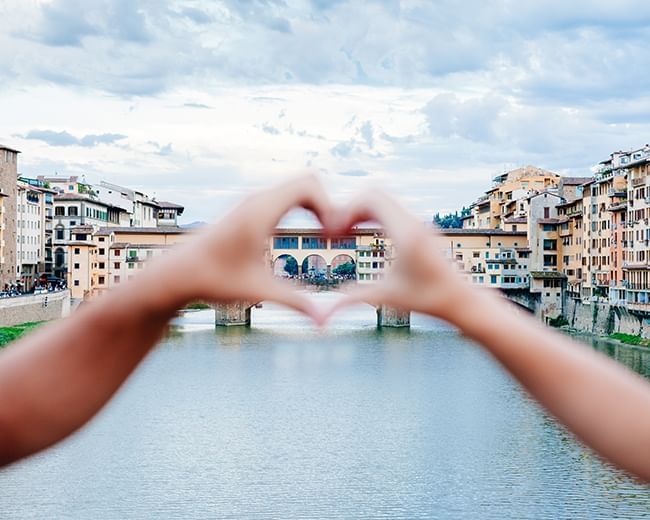 Where to stay in Florence
There is no better way to conclude a romantic day than by looking up at the star-filled Florentine sky from your own private terrace at the Repubblica Firenze Luxury Apartments | Una Esperienze. There's even a telescope for your exclusive use to survey the city's sights by night. Nine suites await at the Leone Blu Suites | UNA Esperienze in Palazzo Ricasoli, a fifteenth-century period residence where Italian art is displayed alongside works by Florence's finest bronze artisans, blacksmiths and stone masons. Treat yourself to a little extra pampering with the UNA Esperienze Assistant concierge service, conceived to fulfil your desires such as organizing a romantic Valentine's Day dinner with a private chef, or enjoying a wine tasting experience in your very own room.