Company dinners, Christmas and New Year's Eve with Gruppo UNA in some of Italy's most beautiful cities
13 Dec 2021
Gruppo UNA
December is a busy month, what with company dinners, Christmas and New Year's Eve... Gruppo UNA restaurants up and down Italy are offering exceptional deals for each of these events to celebrate the Christmas season together in some of Italy's most beautiful cities. Here are five destinations for you to visit in December and celebrate with gusto!  
Entertainment and Flavour in Milan
Joy to the world, Santa Claus, Silent Night, Jingle Bells... This year Christmas brings not just Christmas carols and characters, but special menus at the Cairoli Bar & Restaurant by "UNA cucina" restaurant at UNAHOTELS Cusani Milan, conceived specially for company Christmas parties. But that's not all. The Magellano Bar & Restaurant by "UNA cucina" at UNAHOTELS Expo Fiera Milano looks forward to welcoming you to celebrate this time of year with exceptional Milanese cuisine.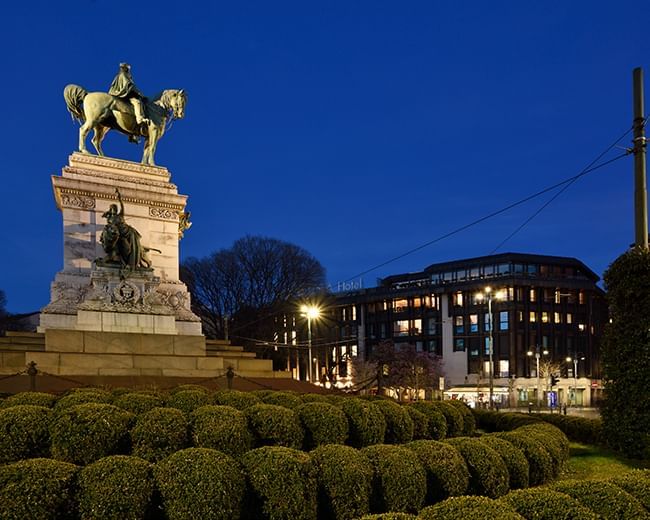 Turin's Lights, Markets and Good Food
The Magic City provides a perfect backdrop to the Christmas season, full of lights and markets, and that's before even mentioning Turin's gastronomic tradition. Come discover it all at the Ristorante Casa Savoia by "UNA cucina", the famous restaurant at the Principi di Piemonte | UNA Esperienze in the heart of Turin. Xmas party with colleagues? Christmas Lunch? New Year's Eve? Whatever the occasion, come celebrate with gusto!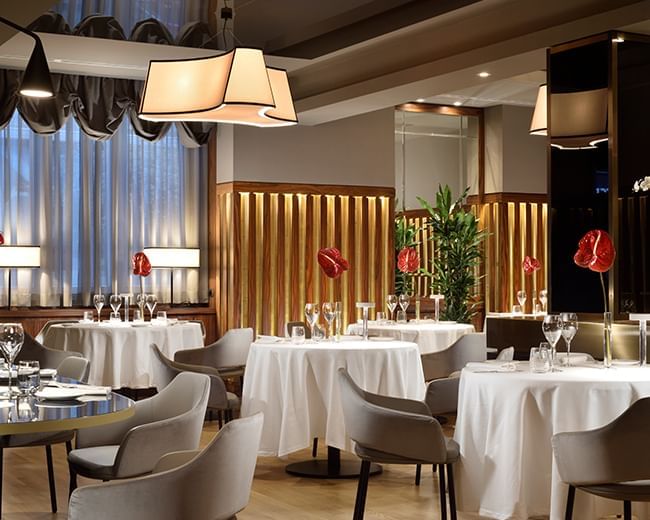 In Rome, A Host of Opportunities to Celebrate Around a Table
The Eternal City is always a winning choice: even in December, tourists flock to Rome from all over the world. Let yourself be conquered by a magical aperitif at the Hotel Art by the Spanish Steps | UNA Esperienze, the perfect place for you and your colleagues to enjoy a drink with tasty, original snacks.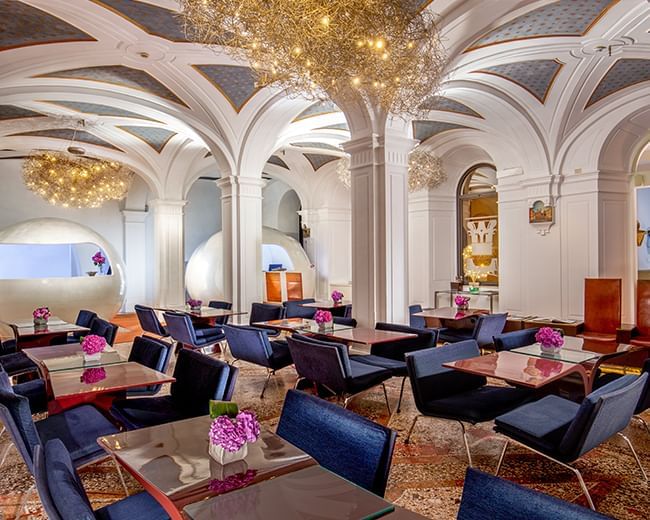 A Flavourful New Year's Eve in Naples
If you like ringing in the new year around a table, the Vesuvio Roof Bar & Restaurant by "UNA cucina" has put together an exceptional menu for you. An aperitif with finger food followed by champagne-flavoured risotto, and if you're a dessert fan, rum baba, struffoli with honey, and sfogliatelle… Whatever you like, you're spoiled for choice. You'll find the restaurant at the UNAHOTELS Napoli hotel, a stone's throw from the city's top sights.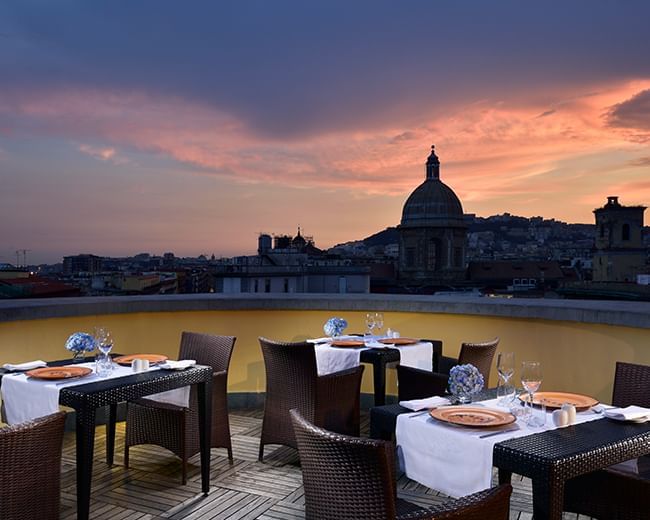 Christmas with a View of Etna
How about spending your Christmas looking out over Mount Etna? The Etnea Roof Bar & Restaurant by "UNA cucina", a charming terrace restaurant at the Palace Catania | UNA Esperienze hotel, looks forward to greeting you with a special menu. How can you possibly resist a caponatina, veal fagottini or provola ragusana?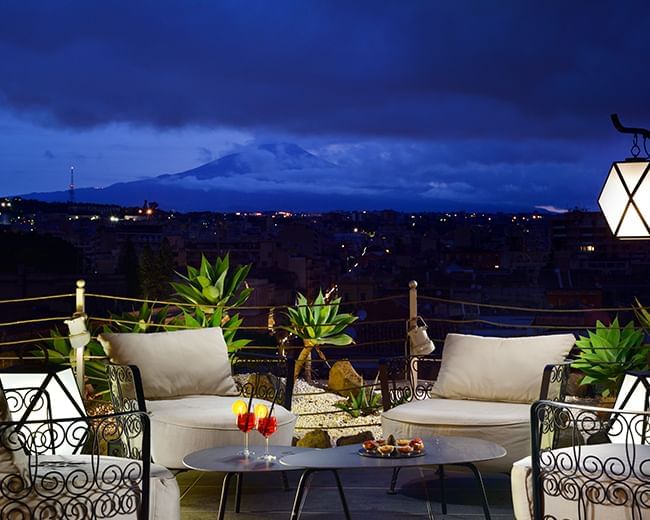 Design and Luxury with Friends and Colleagues in Florence
Beef tartare, truffle, duck breast... these are just some of the courses on the special festive menu at the San Frediano Restaurant by "UNA cucina" at UNAHOTELS Vittoria Firenze. Come and be pampered for either a company meal or a New Year's Eve party with friends.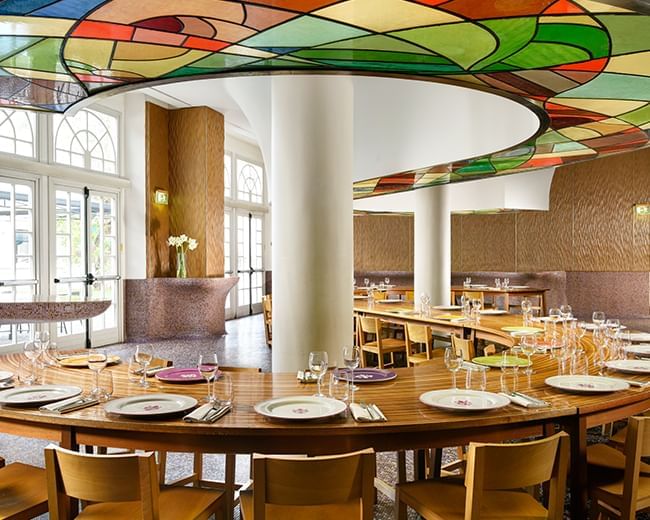 Click here to find out more about what's going on at other Gruppo UNA restaurants for Christmas, New Year's Eve and other seasonal meals.