Milano Verticale | UNA Esperienze hosts the official Opening of the Milan-Sanremo Cup
31 Mar 2022
The Garden of the Milano Verticale | UNA Esperienze hotel confirms itself as the exclusive setting for the official Opening of the Milan-Sanremo Cup. The Gruppo UNA flagship hotel, located in the Porta Nuova - Garibaldi - Corso Como district, for the second consecutive year is the Hospitality Partner of the most charming and history-rich race in Italy, which sees seventy cars from 31 March to 6 April 2022 of great prestige and historical value to travel over 700 km immersed in landscapes of timeless charm, through the territories of Lombardy, Piedmont and Liguria until reaching the suggestive Cote d'Azur.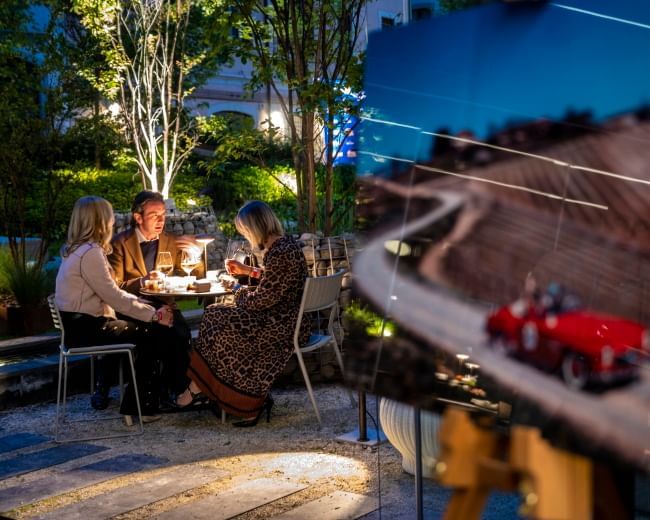 The renewal of the collaboration between the hotel Milano Verticale | UNA Esperienze is the oldest car race in Italy, protagonist of the Italian Major Events 2022 Championship of ACI Sport, is a further testimony of the success path that binds Gruppo UNA ever more deeply to the world of major sporting events on the national territory. Tradition, competition, elegance and savoir faire are the elements that have made the Milano-Sanremo Cup since 1906 an event with a unique charm and perfectly reflect the identity of the UNA Esventure hotels, present in the most beautiful Italian tourist destinations.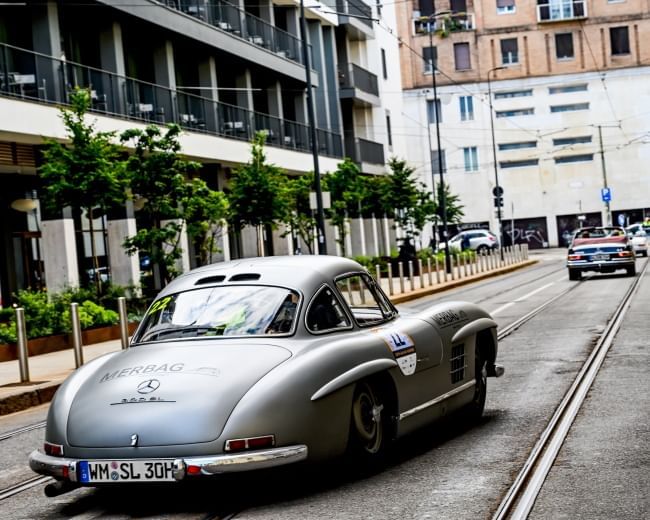 Vertical Milan | UNA Esventure will be among the protagonists of the opening day of the 13th historical re-enactment. On the occasion of the 100th anniversary of the Autodromo Nazionale di Monza, for the first time the event kicks off on the morning of Thursday 31 March with 12 special stages that also involve the ancient and legendary elevated streets of this cult place of motorsport. The crews will reach the hotel after the presentation of the cars in front of the historic AC Milano headquarters in Corso Venezia. The official Opening will be hosted in the evocative setting of the hotel's urban garden, a real oasis of 1,000 square meters, which for the occasion will be embellished by the Chris Craft Cobra "moored" at the hotel entrance, together with a series of iconic Mercedes 300 SL Gullwings positioned in the area in front of the entrance. After the welcome drink, the evening will come alive with an exclusive Official Opening Dinner attended by the guest crews at the facility, before departing for a series of exciting tests at the first light of the following day.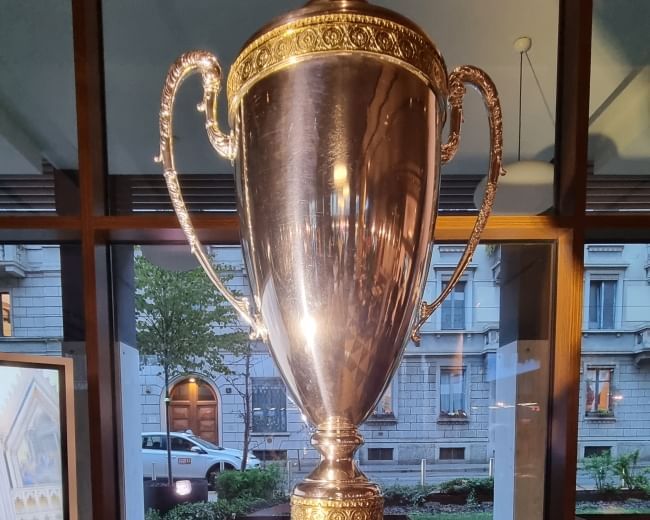 For more information about Milano Verticale | UNA Esperienze is available on the site: www.bevertical.it