Take advantage of discounts and offers to discover Italy
15 Nov 2023
November is associated with discounts and offers. Initially, Black Friday was the eagerly awaited day of bargain prices. Over time, it has been extended to the whole week and in some cases the whole month.
When will Black Friday be in 2023? This year it falls on 24 November and as is often the case, many will choose to take advantage of the reduced prices to plan a trip: if you too have this in mind, here are some unmissable ideas.
From 16/11 to 29/11 you can take advantage of the special Black Weeks promo: by booking on our website within the specified days, you will get a discount of up to 30% valid for any stay between 16 November 2023 and 30 June 2024.
The promotion is active on Group hotels, resorts and residences and is subject to conditions and availability of the facilities, for all information click here.
Where to go on holiday? You have several options in various destinations: our facilities are located throughout Italy, offering tailor-made services and customised experiences.
Black Friday 2023: where to go on holiday
There are many possible destinations for those who choose to take advantage of the Black Weeks promotion, from cities of art to those known for gastronomic delicacies. Here are a few destinations:
Venice
Venice is one of the most beautiful and evocative cities in the world and is home to a great number of architectural wonders: from the Rialto Bridge to the Doge's Palace, from St Mark's Basilica to the Grand Canal, this destination is full of treasures to discover. The Maison Venezia | UNA Experience and the other hotels in the city are waiting for you.
Bologna
Bologna is a city known as much for its evocative historical monuments, such as the porticoes and towers, as for its food and wine tradition and cultural events. Enjoy a taste of typical dishes, a tour under the Portico di San Luca or an excursion to one of the villages on its hills: all this while staying in one of the various facilities available.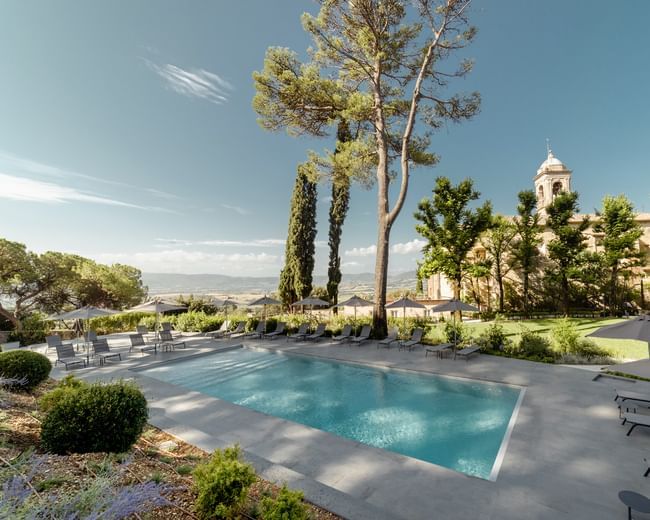 Perugia
Perugia is a small jewel in the centre of Umbria, with a medieval appearance that never loses its charm. And there is no shortage of big events, such as the famous Eurocholate festival that will take place from 15 to 24 March 2024.
And if you want to explore the natural beauty around the city, less than an hour away is San Gemini, one of Italy's best-known medieval villages. For the occasion stay at the Grand Hotel San Gemini | UNA Esperienze, where art and history, luxury and nature, create a deeply Italian luxury experience.
Tailor-made services for your well-being
Our facilities offer all kinds of services. Several hotels are equipped with spas and wellness centres where you can relax and recharge your batteries: again, you can choose from many different destinations.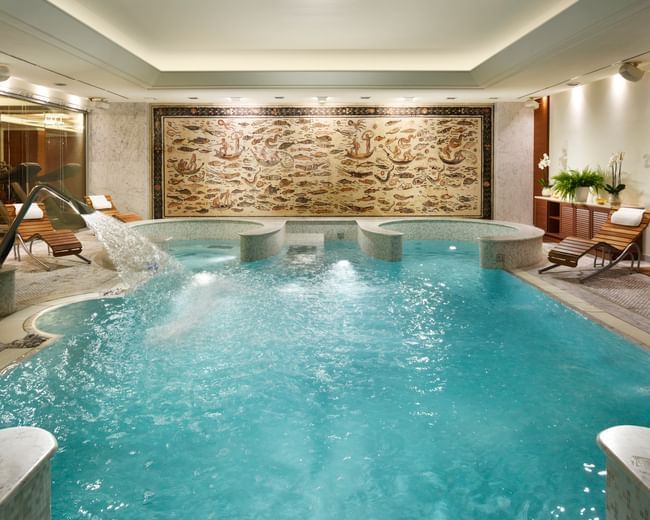 Historic wellness centre in Turin
In the heart of Turin lies the 5-star Hotel Principi di Piemonte | UNA Esperienze. Here you can spend a day at the Alkemy SPA, a modern wellness centre equipped with every comfort and embellished with artistic mosaics.
A Turkish bath in Matera
UNAHOTELS MH Matera is located in a 5-hectare park. The OLOS Spa wellness centre offers a small heated indoor pool with hydromassage and a wet area with sauna, Turkish bath and experience showers.
Recharge your batteries in Syracuse
Let us now move on to Sicily, to Syracuse. Just a few steps from the sea is UNAHOTELS One Siracusa: its SPA houses a Thalasso pool maintained at a constant temperature of 32° with a steam grotto and a highly specialised beauty centre.
Those who cannot do without sport know that several hotels have state-of-the-art gyms and fitness rooms. In addition, you can take advantage of the partnership with Virgin Active Italia: when you check in, you will be provided with a promo code for an ad hoc subscription.
Breathtaking experiences
Staying in one of our hotels means having access to unique experiences: from hiking in nature to tasting fine wines and unique dishes, as well as tours to discover great cities and their iconic sites.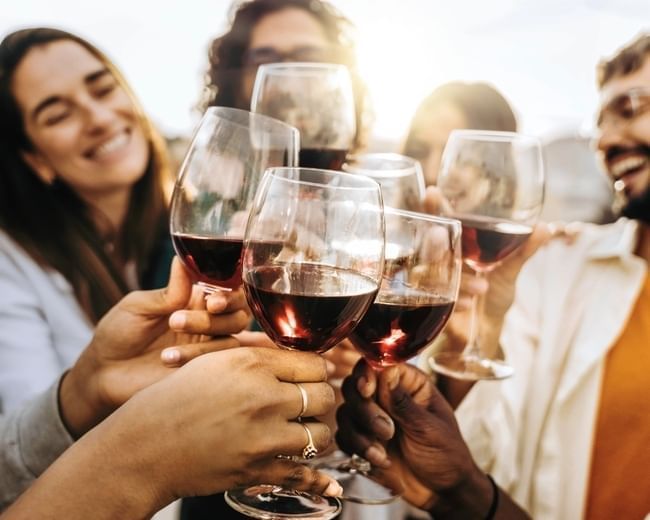 A tasting among the Tuscan hills
Montepulciano is a splendid village known above all for its wine-making tradition. This is where the Relais Villa Grazianella | UNA Esperienze is located: immersed in the Tuscan hills, it will allow you to enjoy a unique wine tasting experience: the hotel's historic wine cellar opens its doors for an experience involving all five senses and some of the most prestigious local labels.
Breakfast on the roofs of Florence
To admire Florence from an unprecedented and privileged viewpoint, simply book at Repubblica Firenze Luxury Apartments | UNA Esperienze. Here you can have breakfast on a private terrace a few dozen metres from Brunelleschi's Dome and embrace Florence at a glance.
And for art lovers, it is possible to book a tour to discover the city and the cathedral of Santa Maria del Fiore in an unprecedented way: directly from the terraces of the Duomo, which are not normally accessible.
A Tour of Lake Como
Treat yourself to a day on beautiful Lake Como amidst enchanting villages, period villas, forests and verdant hills: an unforgettable tour that will also take you to the towns of Varenna and Bellagio starting from Milan and one of the many prestigious hotels in the city.
Black Friday 2023 in Italy, with its discounts and offers, is the ideal time to set off and discover different corners of Italy: there is no shortage of destinations for you to enjoy the holiday experience of your dreams.