Ideas for a fun, relaxing, holiday getaway
1 Dec 2021
Gruppo UNA
Italy's 8 December holiday is a perfect opportunity for a getaway break to Venice to savour its magical Christmas atmosphere. All of the town's streets, its calli and campielli, are festively decorated, the museums stay open late, and its squares are filled with stalls and markets. But that's not all: a huge Christmas tree colours St. Mark's Square with silver lights, red baubles and an illuminated tree-topper. 
We share some ideas for discovering la Serenissima's art, markets and lights during the Immaculate Conception holiday. 
Finding Exhibitions 
All Venice's museums are open on the Immaculate Conception holiday. Some, such as the Doge's Palace and the Correr Museum, allow visitor entry until 11 p.m. Venice always has a packed calendar for art lovers. Well worth seeing is the "Modigliani Opera Vision" exhibition, curated by the Amedeo Modigliani Foundation, of which Gruppo UNA is a partner. If you're a fan of modern art, check out our article "Venice: A Modern Art Tour". There's more, too: to celebrate the city's 1600th birthday, don't miss the "Omaggio a Virgilio Guidi con uno sguardo alla collezione Sonino" exhibition at the Fondazione Bevilacqua San Marco, at Palazzo Tito, in Ca' d'Oro until 7 January 2022.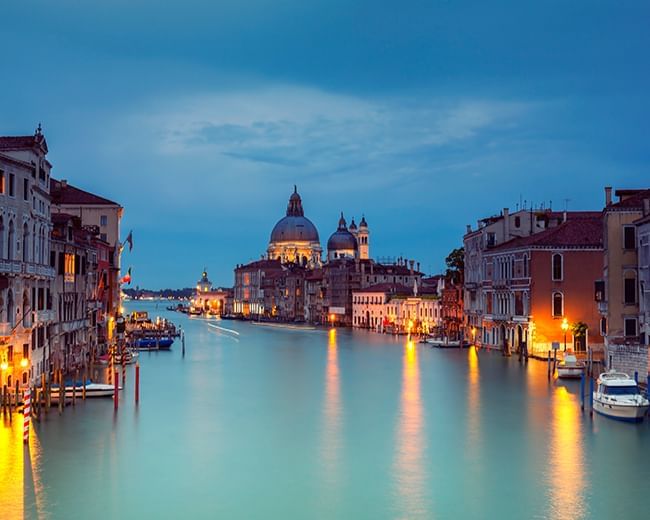 Markets in Town
The Immaculate Conception holiday is a perfect time to get ahead with your Christmas shopping. Until December 24, Campo Santo Stefano is transformed into a Christmas Village, with handicrafts and gastronomic specialties on sale from small wooden huts. One of Venice's most exclusive and historic craft markets, the Campo San Maurizio Antiques Market awaits you in the Sestriere di San Marco, a stone's throw from Campo Santo Stefano. From 3 to 5 December, valuable pieces from the 1600s to the 1900s that will satisfy the most demanding collectors are available for purchase from traditional wooden stalls. Also from 3 to 5 December, food lovers can flock to the Art & Ciocc di Mestre event, which attracts master chocolatiers from all over Italy, offering tastes of myriad chocolate specialties.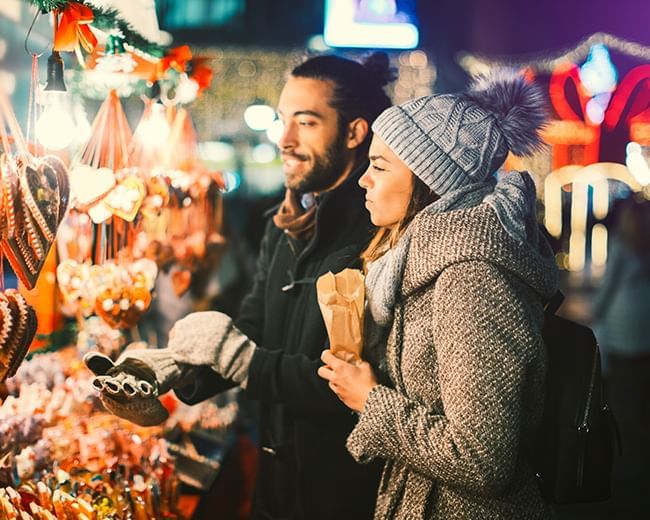 Discovering la Serenissima's Christmas Atmosphere
Experience Venice's Christmas spirit with "Natale di Luce 2021", an event in which beautiful Christmas lights decorate the city, covering all of its shopping streets in the districts of Santa Croce, Cannaregio, San Polo, Dorsoduro, San Marco and Castello. These light displays stay on until 1 March 2022, the last day of Carnival.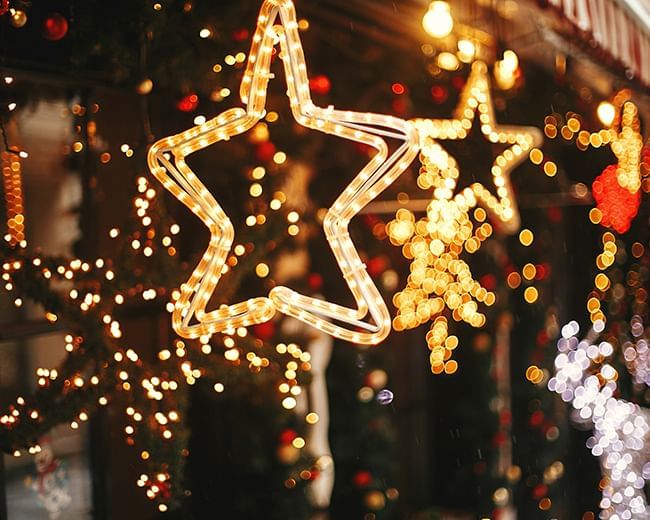 Where to Sleep in Venice
Take advantage of this holiday to relax and unwind: rooms at the Maison Venezia | UNA Esperienze, located in the historic Cannaregio district, are furnished in typical Venetian style and offer all comforts for an unforgettable stay. The Residenza Venezia, a prestigious 4 Leoni tourist hotel in the heart of the city, strategically located between Venezia Santa Lucia and the Rialto Bridge, looks forward to welcoming you with its traditional Italian hospitality, offering service tailored to your every need. And if you're looking for a quiet place to stay, far from the hustle and bustle of town yet convenient for getting around, UNAWAY Ecohotel Villa Costanza Venezia is the perfect solution for you.