Discover one of the Italian capital's most charming and evocative districts with us
18 Feb 2022
Gruppo UNA
In Trastevere, time seems to stand still. Stroll through its narrow alleyways and you'll feel the romantic, Bohemian spirit of Rome. There are so many things to see in this neighbourhood, but even if you think you've seen it all, Trastevere always manages to surprise with fascinating and unexpected sights. Here's some interesting things to see and do in this magical corner of Rome.

From the Empire to today
This part of Rome has its roots in the city's imperial ancient past. Until the second century A.D., it wasn't even part of the city's boundaries. Only in the third century A.D., when Aurelian built the city walls, did Trastevere – so named because it lies trans Tiberim, that is, on the far side of the Tiber – officially become a part of the Regio XIII. To this day, its ivy-covered buildings are filled with small artisanal stores and noisy taverns open until late into the night, offering a taste of Rome's warm and welcoming spirit.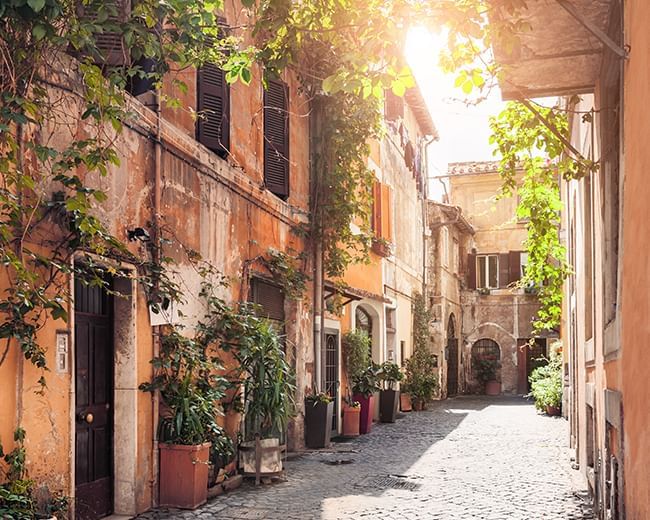 Poster art in Trastevere's alleys
Multicultural since Ancient Roman times, home to workers, merchants and the military, the neighbourhood's buildings have incredible historical value, and many are listed as of cultural heritage. Street artists have transformed Trastevere into a centre of poster art, turning architectural constraints into a boon for their designs made out of serial posters and stickers. One of the alleyways leading in to Piazza Santa Maria in Trastevere houses a work by Le Diesis: Sora Lella, a historical local character dressed in a Superman cape, greeting passers-by from a small window with her famous catchphrase: "annamo bene!".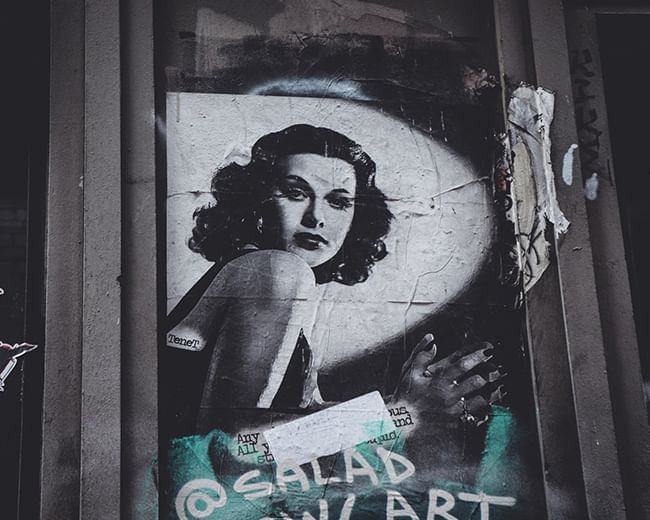 Nightlife and traditional cuisine
Every evening, the neighbourhood comes alive, transforming into a veritable open-air club. The streets that converge on Piazza Trilussa, the neighbourhood's central square, are packed with cafes and bars that are perfect for an aperitif or after-dinner cocktail; all around, street performers fill the air with music and merriment. If you're after somewhere to eat, you're spoiled for choice. One place to try is Nannarella, a historic trattoria where you can sample real Roman cuisine, from tonnarelli cacio e pepe to artichokes alla Giudia.
The proverb says, "when in Rome, do as the Romans do", and who are we to argue. The only way to end your evening in Trastevere is with a hot croissant at Bar Baffo, open all night opposite the railway station, a traditional stop-off for locals to pick up a late-night snack on their way home.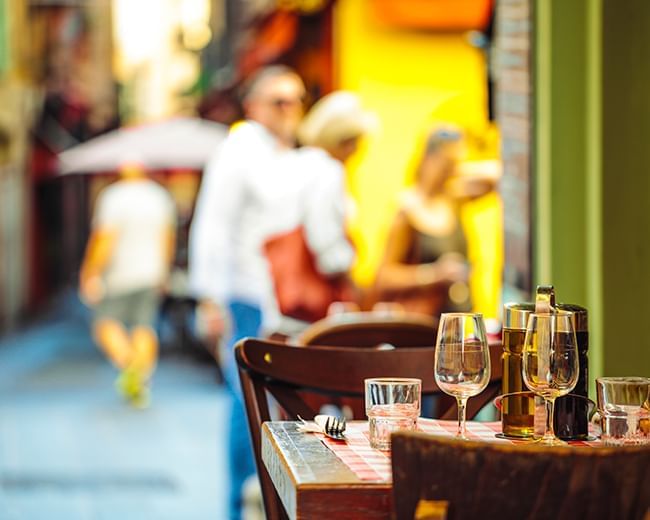 Where to sleep in Rome
After all that time out and about, we suggest you enjoy some R&R at UNAWAY Hotel Empire Roma, a sophisticated 4-star hotel in the centre of Rome, a stone's throw from the famous Via Veneto, where you can restore your energy with the Chef's refined dishes at the Corte di Aureliano Bar & Restaurant by "UNA cucina". If you're after an art-inspired stay, you'll be interested in Hotel Art by the Spanish Steps | UNA Esperienze. Located in a converted seminary, it's the perfect place to treat yourself to a relaxing and comfortable break. The hotel has a small wellness centre with fitness area, and offers all mod cons. From September, you'll be able to find out what it's like to live in Trastevere at UNAHOTELS Trastevere Roma, a hotel that is as authentic and unconventional as the surrounding neighbourhood. Staying here feels like staying in a Trastevere home, with books, paintings and characteristic objects conveying the idea of "ordered" (if natural) cozy disarray.