Milan's "yellow rice" is famous the world over. Here's where to go for the best. 
26 Oct 2021
Gruppo UNA
For some people, saffron risotto and risotto alla milanese are synonymous. For the purist, however, there is a clear difference: although both use saffron as an ingredient, risotto alla milanese also features ox or beef marrow, and is served up alongside ossobuco. 
Milan is the homeland of both of these risottos, so if you're in the mood for "yellow rice", you've come to the right place. Here are our recommendations for the best places in town. 
Located on Corso Garibaldi, Osteria Brunello is not your average osteria; here, tradition and modernity combine to create original, contemporary cuisine. Osteria Brunello serves some of the tastiest saffron risottos anywhere in Milan, to be accompanied by a good glass of wine. Leave some room for the cotoletta alla milanese too, it's one of the Osteria's signature dishes.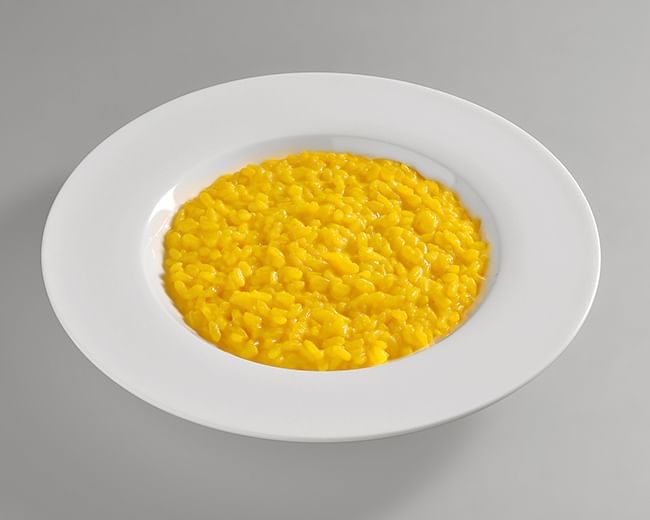 Interested in typical Milanese cuisine? The Al Garghet restaurant serves not just saffron risotto but ossobuco, rognone, rostisciada, casseuola and a legendary cotoletta, all against the backdrop of an intimate garden with a magical atmosphere, in which the scents and colours of hyacinths, tulips, azaleas, camellias and jasmine welcome diners.
The Trattoria del Nuovo Macello serves up one of Milan's finest "yellow risottos". As well as their flagship dish, made using saffron stigmas, the menu features typical Lombard fare, such as tripe and cassoeula, in a dining room where time seems to have stood still; diners are surrounded by a decor of old radios and enamelled iron pitchers. .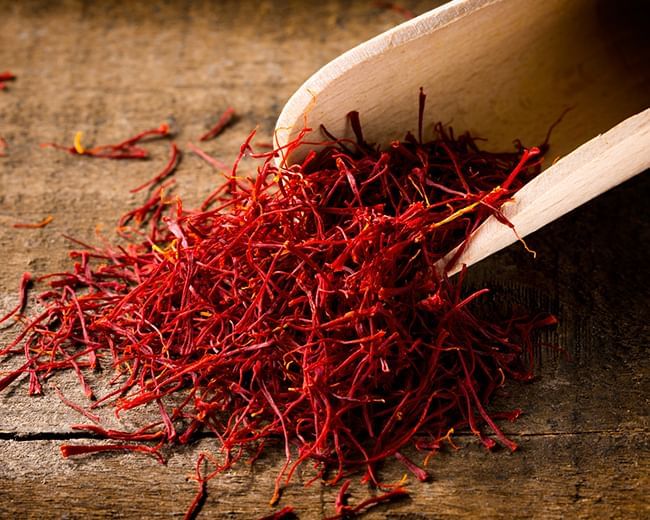 Next up is Milano Verticale | UNA Esperienze, which is not just a great place to spend the night in true Milanese style, it offers guests top-notch cuisine cooked by multi-starred chef Enrico Bartolini, who with his accomplished team magnificently showcases Italian excellence in taste at Vertigo Osteria Contemporanea. Here, the stellar saffron risotto and other traditional dishes are revisited in modern style.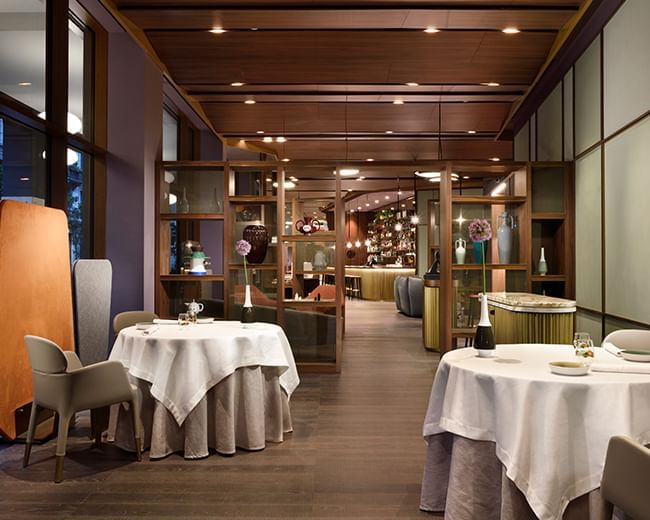 Where to stay in Milan
After a fabulous saffron risotto and a stroll through the city's trendiest streets, you'll want a great place to spend the night. Milano Verticale | UNA Esperienze is a 4*S hotel whose roots lie in traditional taste, cross-pollinated with fashion, design, creativity, fine food and wine – an urban hotel and gourmet destination that is perfect for a culinary tour. If you'd rather be based at the unique Brera district and historic centre of town, we recommend UNAHOTELS Cusani Milano, a hotel located between the Duomo and the Castello Sforzesco, which also serves up a fine risotto; book in for at least two consecutive nights and you'll enjoy a free lunch or dinner – click here to find out more about this promotion.