What to do on a two-day trip to discover the Tuscan capital's wondrous piazzas, museums and age-old stores
21 Oct 2021
Gruppo UNA
Florence, cradle of the Renaissance, is an open-air museum filled with some of Italy's finest artworks. Whether it's museum visits or a stroll past monuments and stores you're after, the Tuscan capital has so much to offer. We share our selection of must-see places for a special weekend. 
Piazza della Signoria
There's only one place to start your weekend in Florence: Piazza della Signoria, the heart of the city, dominated by Palazzo Vecchio, the civic museum and the Town Hall. Make sure you don't miss the Salone dei Cinquecento, frescoed by Michelangelo and Leonardo. On opposite sides of the square you'll find the Loggia dei Lanzi and the Fountain of Neptune, depicting the triumphant Roman god atop a pedestal, decorated with statues of Scylla and Charybdis.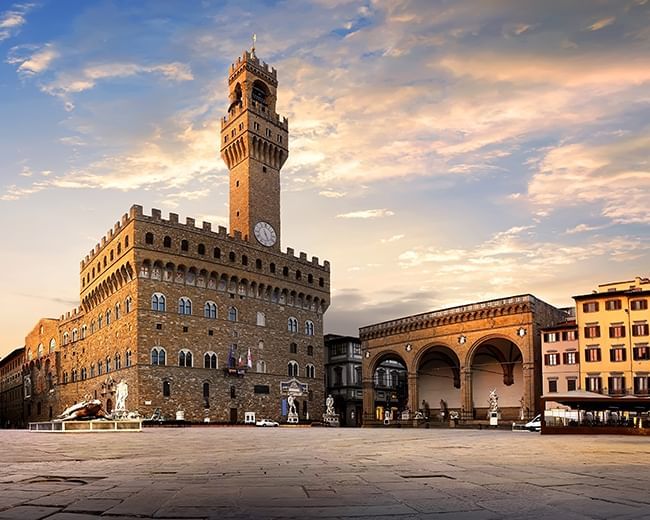 The Cathedral of Santa Maria del Fiore and Brunelleschi's Dome
Next up is Florence's main church, the Duomo, its evocative look the result of contrasting green Prato and white Carrara marble. Walk through its massive doors to admire works by artists such as Giotto and Federico Zuccari; look up for the Last Judgment frescoes adorning Brunelleschi's dome. Visitors who climb the dome's 463 steps are rewarded with one of the city's finest views.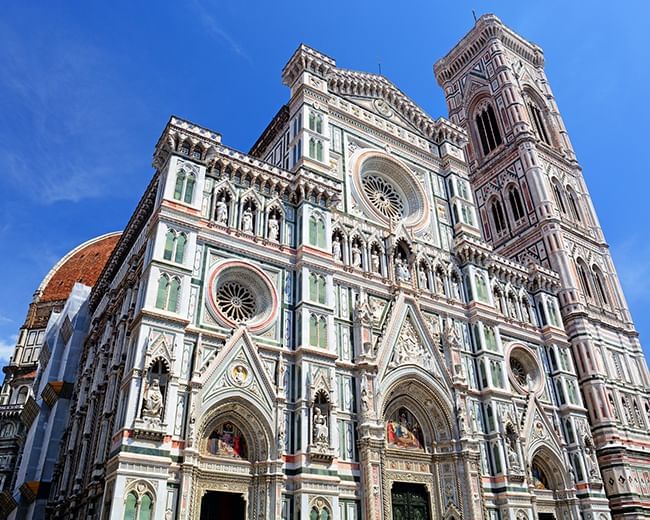 The Uffizi Gallery
Don't miss a visit to the Uffizi Gallery, home to some of the most wonderful Medieval and Renaissance paintings, sculptures and decorated ceilings of all time. A veritable parade of masterpieces awaits in the loggia, bearing witness to the Medici family's love of art, from Botticelli to Leonardo da Vinci, Raphael, Michelangelo, Caravaggio and Gentileschi, just to name some of the greats you'll see on this crash-course in Italian art history.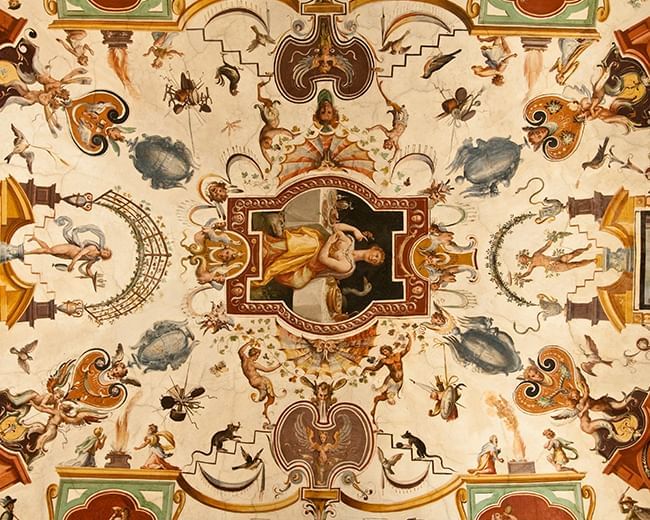 Ponte Vecchio
An iconic symbol of the city, Ponte Vecchio crosses the Arno River and connects its two banks. The oldest bridge in Florence is famous for its row of artisan stores in an age-old arcade, interrupted by two terraces that, on one side gives way to the Corridoio Vasariano, on the other a bust of famous Florentine sculptor Benvenuto Cellini. A sunset stroll here is unforgettable.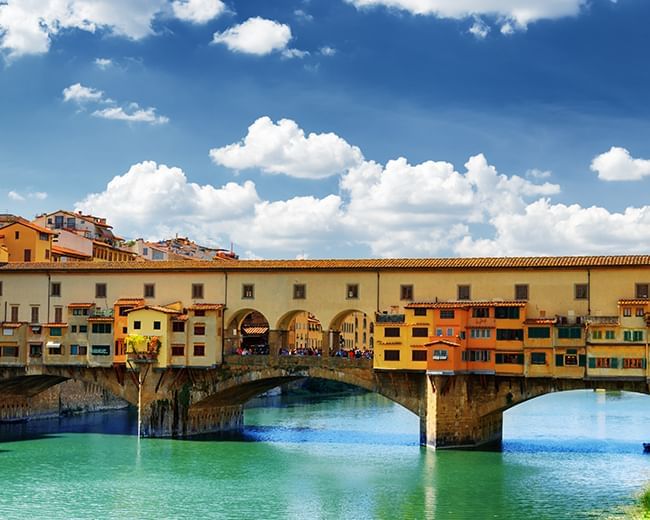 Where to stay in Florence
Whether it's your first time in Florence or a happy return, treat yourself to a truly exclusive stay. If you decide to spend your weekend in one of the Ricasoli Firenze Luxury Apartments | UNA Esperienze, just a few minutes from the Duomo, you'll have seven different apartments to choose from: two-room, three-room, or four-room accommodation overflowing with charm and luxury. If you'd rather be within touching distance of the cathedral, we recommend the penthouses for rent at Repubblica Firenze Luxury Apartments | UNA Esperienze: four charming, luxurious, open-space apartments on the top floor of Palazzo Levi, with access to a wellness area and a private terrace offering unique views.