The most interesting events and initiatives not to be missed on New Year's Eve
22 Dec 2022
Have you already decided what to do on New Year's Eve 2023? Like every year, the possibilities are many and each city offers different proposals on how to spend the last night of the year.
New Year's Eve 2023 falls between Saturday and Sunday, so many are already planning a weekend away to spend with family or friends.
The priority is certainly to find the most interesting event for New Year's Eve, but 1 January is also a day full of opportunities for those who do not want to spend it at home after the festive evening.
Find out how to organise an exciting New Year's weekend of parties, exhibitions, concerts and shows of all kinds in some of Italy's major cities.
Celebrating New Year's Eve in Turin
Turin always has a few surprises to surprise locals and tourists alike, and New Year's weekend is no exception. At Principi di Piemonte | UNA Esperienze, with its central and strategic location, you can discover what awaits you in the city.
If you love ballet, don't miss Roberto Bolle & Friends: a unique and elegant way to open the festivities. The show is staged at the Teatro Regio from 29 to 31 December; this last performance takes place at 5pm, leaving you time to dive into the city streets.
The night in Turin will be coloured by all kinds of events. There is no shortage of ideas for New Year's Eve: from classic dinners to disco nights for every age group. Clubs, restaurants, villas and even castles will be equipped with music until late and open bars.
On 1 January you could enjoy the tourist side of the city and visit the many museums open for free such as Palazzo Carignano, the Royal Palace of Turin, the Royal Armoury, the Sabauda Gallery and the Chapel of the Shroud.
On 2 January, there will also be the special opening of The World of Banksy: a nice opportunity to catch up with an exhibition that has been a great success since its opening.
New Year's Eve in Milan, between clubs and theatres
Milan is one of the most popular destinations for the New Year's weekend, with its many initiatives and events.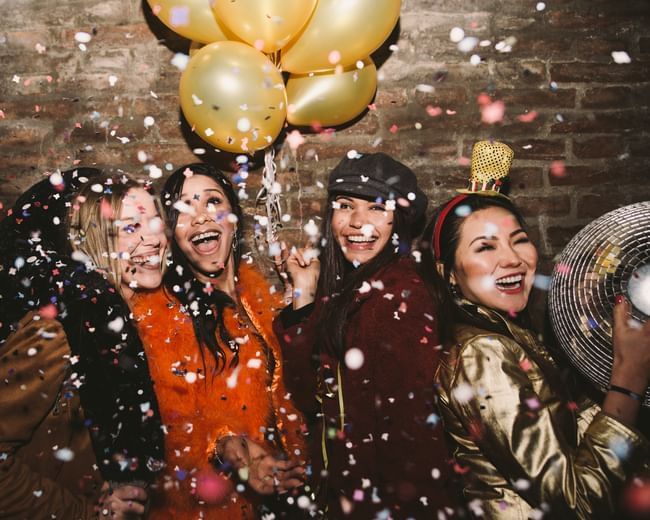 If you need a hotel to stay in, book at UNAHOTELS Cusani Milano or Maison Milano | UNA Esperienze to immerse yourself immediately in the heart of the city: the former is a short walk from La Scala di Milano, the latter overlooks the Duomo.
Although the famous New Year's Eve Concert in the square will not be held this year, there is still plenty of choice on what to do on New Year's Eve.
Ranging from the chicest discos to the clubs on the Navigli, from theatre shows to the various performances taking place around the city: every corner of Milan holds a surprise. For example, starting at 10pm at the Arcimboldi Theatre there will be a special live performance by Edoardo Bennato.
An interesting idea for an alternative evening is to take part in a New Year's Eve murder mystery: there are many venues in the city and province where you can enjoy solving a case together.
On 1 January, relax after the big celebrations by visiting the various special exhibition openings, such as Max Ernst and Andy Warhol - The Advertising of Form. Also in Milan you will find several museums with free admission such as the Pinacoteca di Brera, the Gallerie d'Italia and the Museo del Cenacolo Vinciano.
New Year's Eve to the rhythm of Jazz in Orvieto
Among the things to do on New Year's Eve, a special idea is to spend a nice weekend with a musical theme. Orvieto is home to the unmissable Umbria Jazz Winter Festival, the 'winter version' of the famous festival that comes to life every year during the warmer months.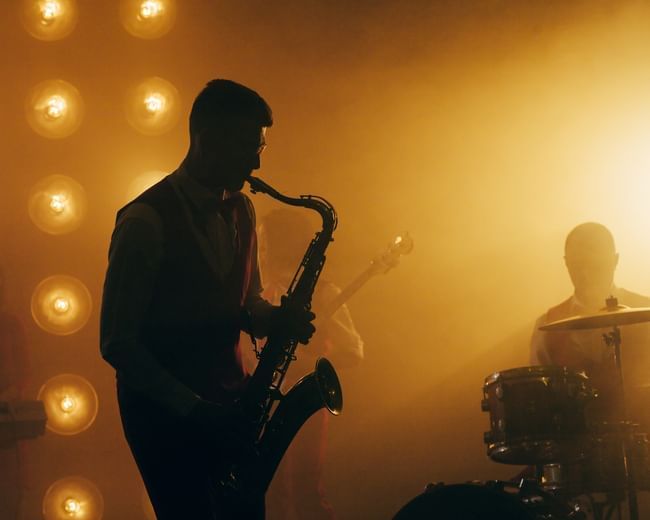 The event is one of the most eagerly awaited of the season and will see many outstanding performances enliven the city's historic centre from 28 December to 1 January. Immerse yourself in a unique and dreamy atmosphere, enhanced by the Gospel Concert in Orvieto Cathedral during the afternoon of 31 December.
Just one hour away is Perugia: the capital city is no less impressive in terms of New Year's Eve events not to be missed. Above all, the famous Rai 1 Concertone, which will be broadcast right from Piazza IV Novembre.
A few minutes from Perugia, immersed in the countryside at the foot of the city, lies Posta Donini 1579 | UNA Esperienze: an elegant historic residence, ideal for spending the last weekend of the year in total relaxation.
New Year's weekend in Naples
When talking about cities to see on New Year's Eve, one cannot fail to mention Naples with its disco nights, theatre events and timeless places that are even more beautiful to visit during the holidays.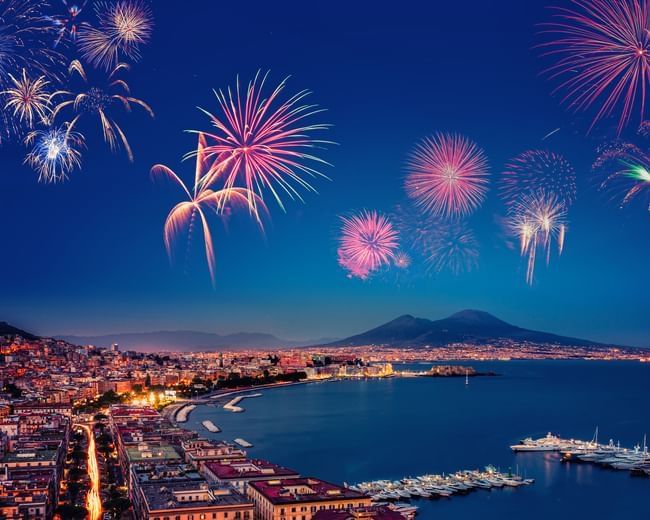 The UNAHOTELS Napoli, located within walking distance of the historic centre and the metro, is ready to welcome you for a special stay.
This year the city presents a rich musical programme that will be inaugurated on 29 December with an exhibition in the Galleria Umberto dedicated to Pino Daniele, an artist and icon of Naples to whom several tributes will be dedicated.
On 30 December, we move to the Lungomare: here you will find street artists and concerts for all tastes, before the grand finale entrusted to Rkomi. On 31 December in Piazza del Plebiscito it will be the turn of Franco Ricciardi, Peppino di Capri, and many other guests.
To conclude, you could make 1 January memorable with a tour of the Gulf of Naples organised by boat: you will visit some of the city's symbolic places such as Castel dell'Ovo, Villa Rosebery, Palazzo Donn'Anna and even the Island of Gaiola in an unusual and evocative way.
Now you have more than one suggestion for where to go on New Year's Eve. Between disco parties with friends, lots of family shows and places to visit with friends, there is no limit to how to make the weekend that opens 2023 special.