We present the first in a series of Gruppo UNA pieces on cuisine, sharing the group's long-time interest in ingredients, seasonal produce and tradition
28 Feb 2022
Gruppo UNA
The world is full of recipes, but "UNA Cucina" recipes are extra special because they follow one simple rule: they use only the finest raw materials, respecting and enriching Italian culinary tradition with a pinch of creativity and innovation. This attentiveness to selecting the right ingredients and seeking out recipes to transform new-season produce into veritable gourmet masterpieces is now being served up as a new gastronomic feature: The Ingredients of "UNA Cucina".
At certain times of year, for ten days select "UNA Cucina" restaurants at UNA Esperienze, UNAHOTELS and UNAWAY hotels invite hotel and outside guests on an unprecedented taste-powered journey to discover the seasonal ingredients of yesteryear, re-interpreted in new ways that combine creativity with the finest raw materials. The opening event in this gastronomic cycle, which focuses on legumes, runs from 4 to 13 March.
The traditional legumes of central Italy
The Grande Gatsby Bar & Restaurant by "UNA cucina" menu, housed in the elegant liberty style building of UNAHOTELS Decò Roma, is structured around the typical legumes of central Italy. There are three tasty/delicious dishes to choose from to start your meal. The green bean soup with prawns in kataifi is both refined and contemporary, highlighting the green bean from Onano, the typical legume of Alta Tuscia, with its delicate flavour and particularly tender skin. Then a traditional dish: lagane e ceci, with organic small chickpeas from Spoleto, grown in the Umbrian part of the Alta Valnerina. Biological cultivation that follows the phases of the moon and crop rotation, produced in small quantities and therefore of limited availability.
At the end, a lentil soup revisited with a cream of pumpkin and potato soup, an excellent way to enhance the lentils of Castelluccio di Norcia, an ancient legume renowned for its thin and tender skin, its unmistakable flavour and its remarkable nutritional qualities: excellent for those who need a diet rich in iron, potassium and phosphorus and low in fat.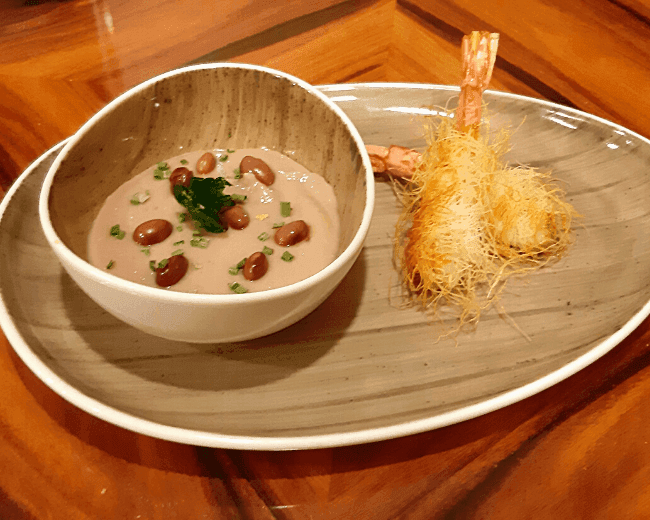 Florence's eclectic, innovative cuisine
Designed by famous architect Fabio Novembre in Florence's Oltrarno area, the elegant UNAHOTELS Vittoria Firenze building is home to the San Frediano Bar & Restaurant by "UNA Cucina", an ideal spot for sampling the very finest Italian and Tuscan cuisine. To celebrate The Ingredients of "UNA Cucina" series, the chef has created a menu that makes the most of typical local legumes in an exclusive, eclectic set of dishes. Discover the unusual and surprising flavor of fried Piattella Pisana beans and black cabbage balls, served with ginger and lime mayonnaise and accompanied with a slice of apple, followed by a chili of Zolfino beans from the Arno, smoked paprika essence, and typical fett'unta all'olio novo. To round things off, desert is dorayaki with anko, a typical Japanese pancake filled with Lucca red bean jam, drizzled with warm vanilla maple syrup, a perfect combo of tradition and innovation to satisfy even the most demanding of palates.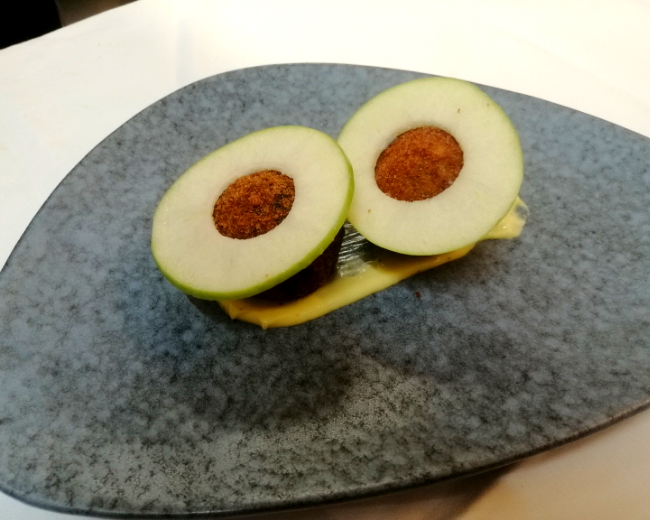 Travel Italy in Milan
UNAHOTELS Cusani Milano is a great place to stay if you're looking for an elegant and refined location to discover this special city's charms. Why not start at Il Cairoli Bar & Restaurant by "UNA Cucina", looking out over the Castello Sforzesco, on a culinary journey through the world of legumes that begins in Sicily, in the province of Enna, with black beluga lentils on a thick slab of homemade bread, scented with garlic and citrus, and accompanied by a burratina from Putignano. Next, it's north for Lazio Solfarini yellow beans, perfect in a soup sprinkled with crunchy dried Parma ham and an infusion of rosemary extra-virgin olive oil. Our legume voyage of discovery concludes in Umbria, where an appetizing hamburger made of Spello chickpeas is accompanied by crispy turnip tops, pecorino cheese foam, and pea shoots.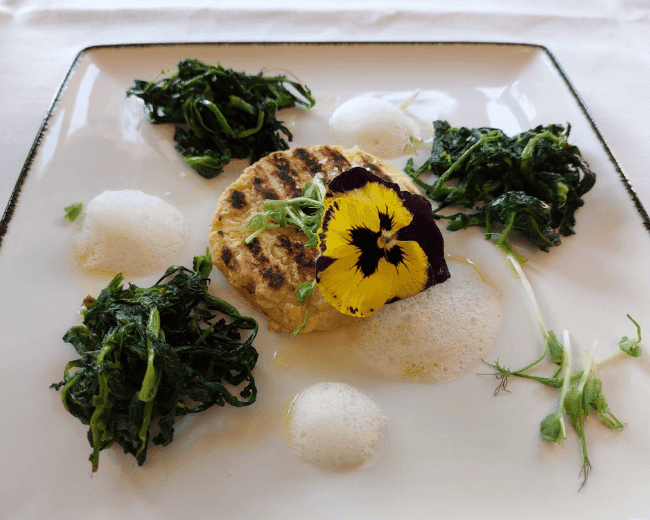 Stay tuned for the next leg of The Ingredients of "UNA Cucina" tour!