Get to know Rome and its surroundings with a glass of wine in hand
31 Oct 2021
Gruppo UNA
Cannellino di Frascati, Castelli Romani, Aleatico di Gradoli and Frascati Superiore are just some of the region's many DOC and DOCG appellation wines. Here are some ideas for an alternative way to tour the area, exploring the excellence of Roman wines. Salute!
Escape to the Castelli Romani
The first stop on our tour is Frascati, a town nestling in the Castelli Romani hills a few kilometres from Rome. The area is famous for the Ville Tuscolane, sumptuous summer residences that belonged to the Roman aristocracy, and for its excellent wines. Local wineries put on enogastronomical tours to raise awareness about their historic vineyards. These tours are a perfect opportunity to explore the ancient caves where they still store their casks and, guided by professional sommeliers, sample the wines that have made this region so renowned.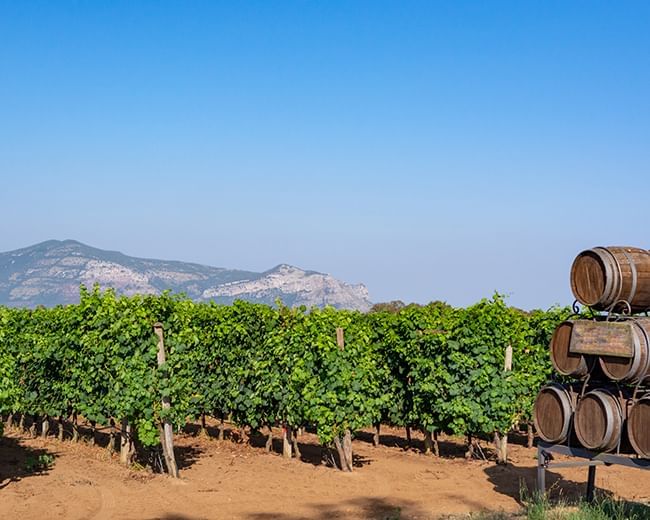 Food and wine tastings
What could be better than a tasty dish of pasta accompanied by a fine, full-bodied wine, or delectable fried delicacies washed down with a glass of chilled white? Matching food with the right wine enhances the eating experience, which is why your wine tour around Rome should include a tasting dinner. When it comes to these events, the city is spoilt for choice. One well-known place to try is Rimessa Roscioli, a family-run, after-hours, food-lovers club that offers Roman food and wine soirees every night.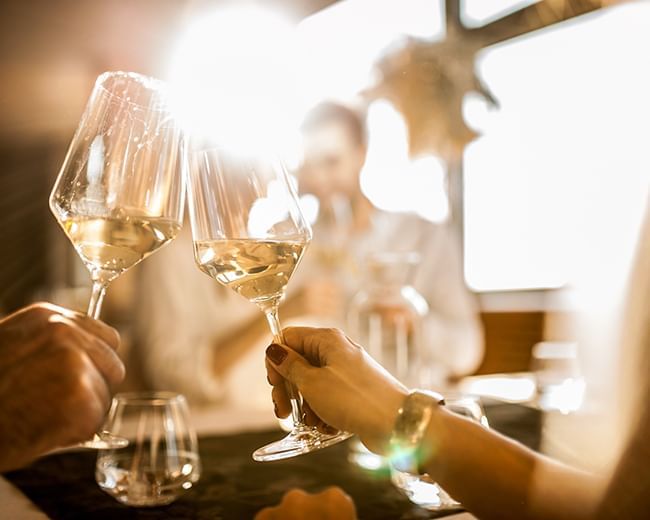 A Tiber cruise
There's no better time for a romantic cruise along the Tiber River than as the sun sets and the chaotic city starts slowing down. Relax and enjoy city views from an exclusive perspective, sampling fine wines and appetizing snacks. Several boats ply the river and run tours throughout the week. It's a truly unforgettable experience!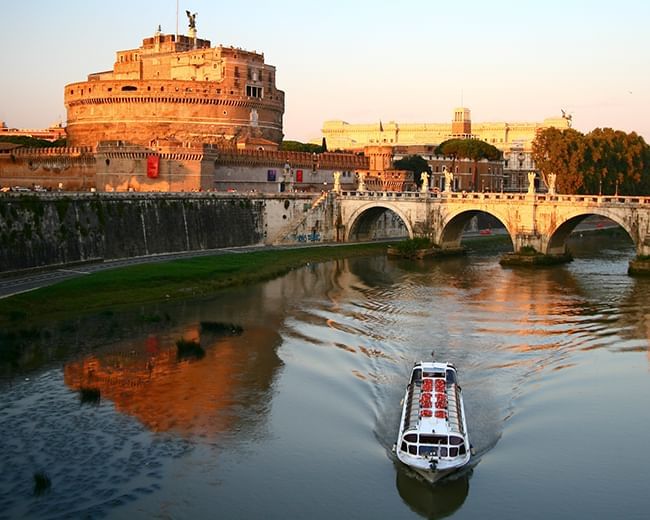 Where to stay in Rome
For a trip to be perfect, no detail should be left to chance. The Gruppo UNA's latest new venue in Rome, the Hotel Art by the Spanish Steps | UNA Esperienze, is ready to take your breath away with its elegant rooms and design; a perfect place to continue your wine tour is at the elegant happy hour put on by the Crystal Bistrot, in a former chapel with a frescoed, vaulted ceiling. Alternately, UNAWAY Hotel Empire Roma, the Group's new flagship hotel, is but a stone's throw from sophisticated Via Veneto, making it an ideal place to stay in a historic, late-1800s building; the hotel's charming Blue Bar, in a refined outdoor courtyard, caters to the most demanding palates.