Pralines, chocolate bars and nocciolati: from cocoa plantations to historic Italian boutiques
22 Feb 2022
Gruppo UNA
A coffee break accompaniment or an out-and-out tasting? Chomping into fine chocolate is a pleasure at any time of day. Italy has some of the world's finest chocolate artisans, creating marvels out of the most precious of all tropical fruits. We recommend four unmissable Florentine chocolate destinations, ranging from cocoa ateliers to traditional and elegant cafes.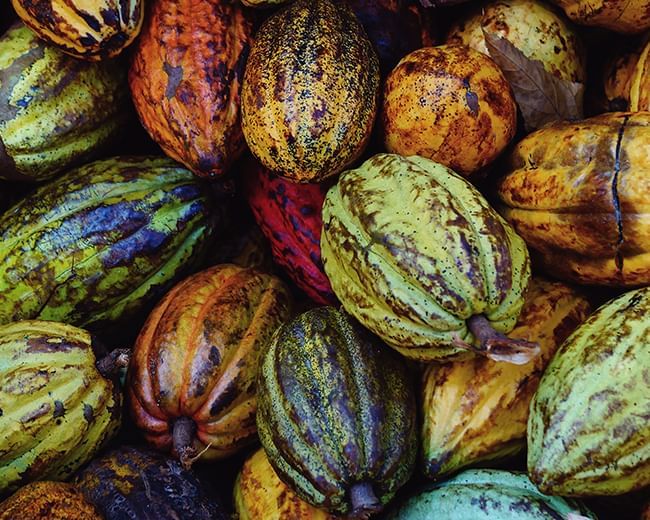 Vestri – From the islands of the Caribbean to the heart of Tuscany
Since 1960, Vestri, in Borgo degli Albizi, has been a fine standard-bearer for Italy's great chocolate-making tradition. To ensure high-quality raw materials, the Vestri family invested in its own cocoa plantation in the Dominican Republic, safeguarding the entire production process "from bean to bar". Well worth trying are the ice cream and pastries, including panforte, cantuccini, torrone with Tuscan honey, and ricciarelli.

Venchi – The beauty of chocolate in all its forms
This chocolate boutique and gelateria is a celebration of Italian tradition and quality. Located in the heart of historical Florence, a stone's throw from the famous Piazza della Signoria and right by Ponte Vecchio, the Venchi chocolate shop/gelateria is an ideal place to stop off on a walking tour, either for the chocolate or an ice cream cone with the family/kids. If it's too cold for ice cream, you can always rely on the store's wide selection of pralines and chocolates, from extra dark to gianduja or salted white.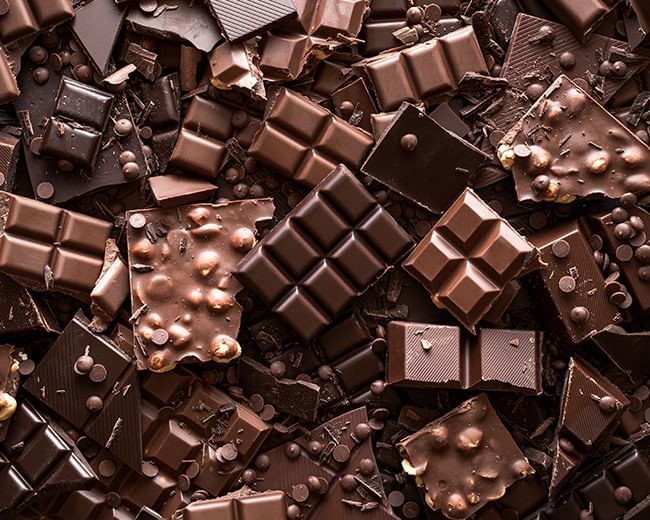 Caffè Gilli – In the heart of Florence since 1733
Gilli is the oldest café in Florence, founded more than 270 years ago. After starting out as the "Bottega dei pani dolci" a stone's throw from the Duomo, in the mid-1800s the cafeteria moved to Via degli Speziali, before moving once again to its current location at Piazza della Repubblica. Blending the finest single origin cocoas, this chocolate shop offers a selection of top-class Tuscan chocolate-making. Long appreciated as an elegant city stage and lounge, in the twentieth century Caffè Gilli became a meeting place for famous men of letters, intellectuals and artists.
Rivoire – Chocolate Shock
Some places carve out a niche in history by accruing expertise and making high-quality products over centuries. One such place is Rivoire, founded in 1872 by Enrico Rivoire, Master Chocolatier to the Royal House of Savoy, located in Piazza della Signoria. Now as in the past, its famous chocolate specialties and non-chocolate delicacies are made by master pastry chefs and chocolatiers to original recipes. It's all worth trying: from spreadable creams to a wide range of pralines and cremini, not forgetting chocolate bars and nocciolati.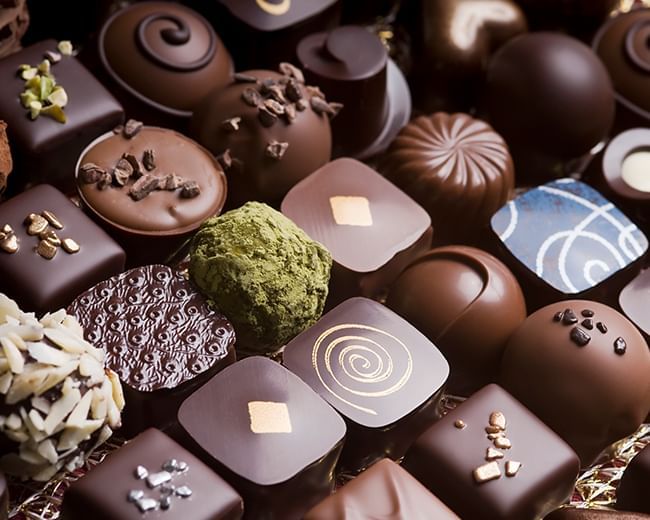 Where to stay in Florence
You've strolled the city streets, sampled the finest chocolate and now, bars of chocolate in hand, it's time to head to the hotel and relax… If intimacy is your priority, seven unique apartments await you a stone's throw from the Accademia Gallery, at Ricasoli Firenze Luxury Apartments | UNA Esperienze. All apartments have a mini pool with Jacuzzi/chromotherapy and a fireplace. Otherwise, opt for UNAHOTELS Vittoria Firenze, a hotel designed by famous architect Fabio Novembre, located strategically to benefit from both the city and its surroundings. And that's just for starters... Check out all of the Gruppo UNA's Florence hotels here.