LGBTQ+ tourism from 26 to 29 October hosted by UNAHOTELS Expo Fiera Milano
24 Oct 2022
Milan is preparing to host the 38th edition of IGLTA (International Gay and Lesbian Tourism Association), the most important convention on LGBTQ+ tourism on a global scale for the first time in Italy.
The world event on LGBTQ+ tourism counts Milan City Council, ENIT, the Sonders and Beach Italy Srl Group and AITGL, the Italian Gay and Lesbian Tourism Association, as promoters.
During the four-day event in the city of Milan, many networking events, meetings, marketplaces and round tables will take place, in which tour operators from all over the world will participate.
A pivotal moment with over 700 specialised stakeholders who will meet to take stock of the status of LGBTQ+ tourism and who will see UNAHOTELS Expo Fiera Milano as conference venue and event headquarters.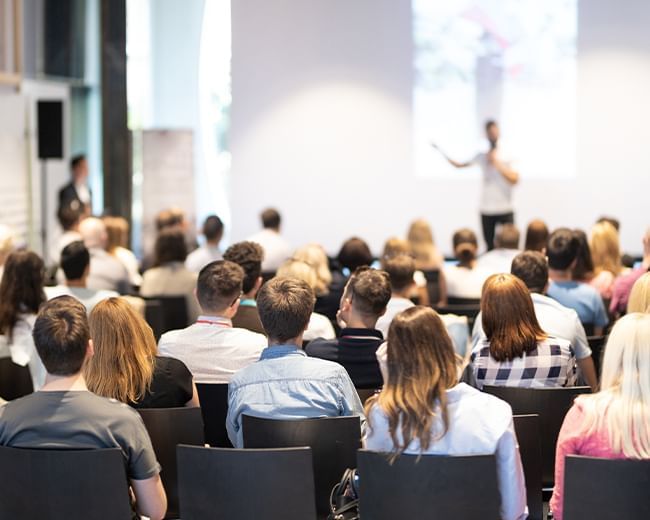 The IGLTA Convention: dates and programme
Quando e dove si svolgerà la Convention IGLTA? Milano ospiterà rappresentanti di catene alberghiere, buyer, agenti di viaggio, tour operator, influencer e media dei grandi brand del turismo internazionale dal 26 al 29 ottobre 2022.
Si parla sempre più spesso di un settore del turismo in forte crescita che ogni anno in Italia sviluppa valori di mercato importanti: numeri rappresentati dall'introito di 2,7 miliardi di euro all'anno in Italia ed oltre 75 miliardi in Europa.
Questi valori ed altri importanti parametri come normative e la sostenibilità sociale ed economica sono stati analizzati durante gli Stati Generali Europei del Turismo LGBTQ+ che si sono svolti ad aprile a Milano con focus sulla Global Convention che prenderà vita nei giorni conclusivi di ottobre.
Creare connessioni per il successo commerciale è infatti uno degli spunti più importanti che verranno analizzati nel corso dell'evento.
UNAHOTELS Expo Fiera Milano non si limita a ospitare le varie personalità e rappresentanze del settore del turismo. Alla struttura di Pero avranno luogo dibattiti e convegni, mentre Milano si attrezza per press ed educational tour nel corso delle quattro giornate. L'iniziativa rappresenta una spinta importante verso un'ospitalità sempre più inclusiva, in linea con il codice etico di Gruppo UNA, fondato sul valore dell'accoglienza verso tutti i viaggiatori italiani e internazionali.
When and where will the IGLTA Convention take place? Milan will host representatives of hotel chains, buyers, travel agents, tour operators, influencers and media of major international tourism brands from 26 to 29 October 2022.
There is more and more talk of a fast-growing tourism sector that develops significant market values every year in Italy, numbers represented by the revenue of 2.7 billion euro per year in Italy and over 75 billion in Europe.
These values and other important parameters such as regulations and social and economic sustainability were analysed during the European LGBTQ+ Tourism States General held in April in Milan with a focus on the Global Convention that will come to life in the final days of October.
Creating connections for business success is in fact one of the most important insights that will be analysed during the event.
UNAHOTELS Expo Fiera Milano will not only host the various personalities and representatives of the tourism industry. Debates and conferences will take place at the Pero facility, while Milan will be equipped for press and educational tours over the four days. The initiative represents an important push towards increasingly inclusive hospitality, in line with Gruppo UNA's code of ethics, founded on the value of hospitality towards all Italian and international travellers.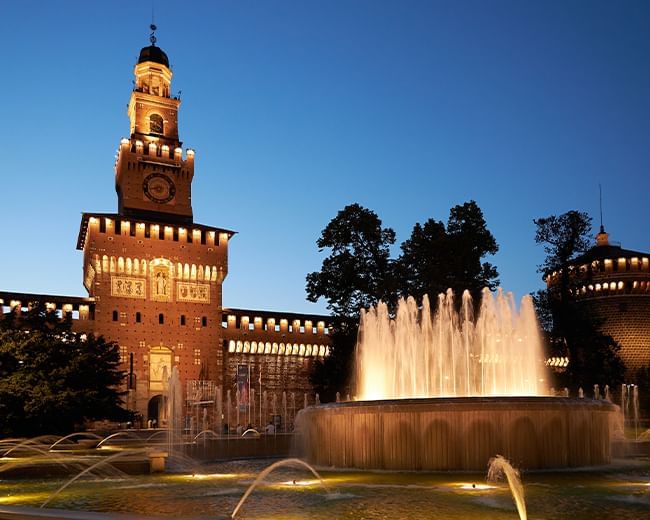 In fact, the 38th IGLTA Convention presents a rich programme of evening events and meetings, starting with the opening ceremony at the Castello Sforzesco: an evening with dinner, open bar and entertainment with live music.
All guests will be able to participate in a private tour during which they will admire Michelangelo's Pietà Rondanini. This will be followed by Voyage, the charity evening organised by IGLTA Foundation featuring a buffet dinner, open bar and entertainment: proceeds from ticket purchases will go to charity.
28 October will also see the presentation of the Pathfinder Award 2022, the prize for individuals and organisations particularly active in the LGBTQ+ world of travel, which this year will be presented to the Arcigay association.
The IGLTA Convention venue
The IGLTA Convention will be headquartered at UNAHOTELS Expo Fiera Milano, which will make its spaces available for the main meetings of the four days related to LGBTQ+ tourism.
UNAHOTELS Expo Fiera Milano presents a state-of-the-art event space suitable for hosting even large-scale events. The modular halls and multifunctional open-air spaces can accommodate up to 2900 people.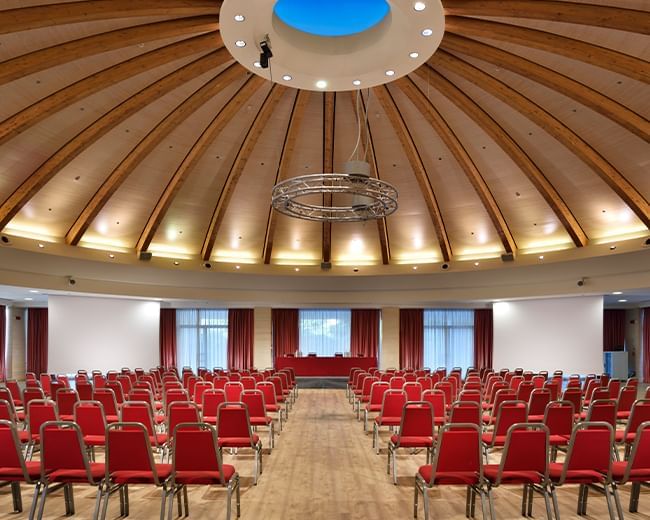 A conference centre that impresses with its modernity and innovation is complemented by a restaurant, relaxation area and even a fitness room and wellness centre. In addition, the hotel has no less than 527 rooms to accommodate its guests.
The hotel boasts a strategic location, within walking distance of Milan and just over 10 km from the Central Railway Station. The hotel also offers a shuttle service to and from the exhibition centre, as well as to the nearest underground station.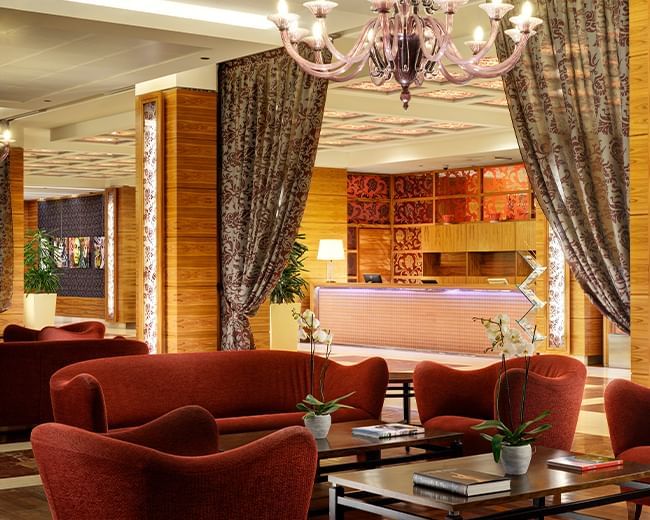 UNAHOTELS Expo Fiera Milano presents itself as the ideal starting point to explore Milan and, from 26 to 29 October, rediscover everything related to the LGBTQ+ tourism sector with the events proposed by the IGLTA 2022 Convention.