A guide to discovering bars and neighbourhoods for aperitifs in Piedmont's capital city
18 May 2023
The aperitif is a special moment in our routine: ideal for relaxing after a day of work and enjoying a cocktail, alongside good food and good company.
When it comes to where to have an aperitif in Turin, you're spoilt for choice: from the most elegant and sophisticated venues to bars where tradition reigns supreme, via historic companies and up-and-coming names to keep an eye on.
Turin is a city with a lot of trendy districts, where venues make sure to offer an apericena (aperitif with dinner) which leaves their customers satisfied. If you'd like to find out what they are and you're looking for the best aperitif in Turin, read on for this special guide we've prepared for you.
Principi di Piemonte | UNA Esperienze
On 25th May, the Principi di Piemonte | UNA Esperienze opens its dehor, a space designed for enjoying tasty cocktails and delicious aperitifs in a unique atmosphere where history and modernity go hand in hand.
And if you want to try a different kind of aperitif, you should know that the Salotto dei Principi bar, which is open to everyone and not just to hotel guests, organises special evenings with live music, ideal for experiencing an intimate and sophisticated atmosphere.
The five-star hotel, which recently joined the L.V.X. collection of Preferred Hotels & Resorts, is located in the centre of Turin, in a privileged position from where you can explore the whole city and its characteristic spots like Piazza Castello, Via Roma, the Valentino Park, Via Garibaldi and Palazzo Madama.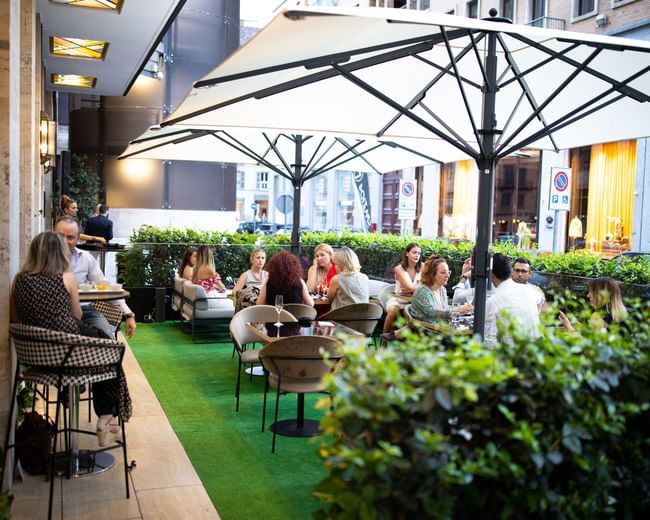 The Casa Savoia Restaurant by "UNA cucina" is ideal for discovering Turinese and Italian cuisine with a unique creative touch, and for those who want to relax there's a state-of-the-art spa and wellness centre.
Via Galvani (San Donato)
The San Donato district is not very far from the centre of Turin and is easily accessible thanks to the various connections in this area: after a nice walk in Parco Dora, you can have a good aperitif in one of the many bars here, especially in Via Galvani. There are several establishments here which offer good-quality bubbles and a wide choice of bottles for a glass of wine, often flanked by fine culinary offerings.
Via Baretti (San Salvario)
The Turinese call San Salvario "the official 'apericena' district", a name which promises great satisfaction to anyone passing through. For visitors, you're in the heart of Turin's nightlife, in a perfect place to sip a good cocktail and find some of the best aperitifs in Turin: ranging from the small, cosy bars in Via Sant'Anselmo to Via Giuseppe Baretti n. 8, where they serve classic Valdostan charcuteries.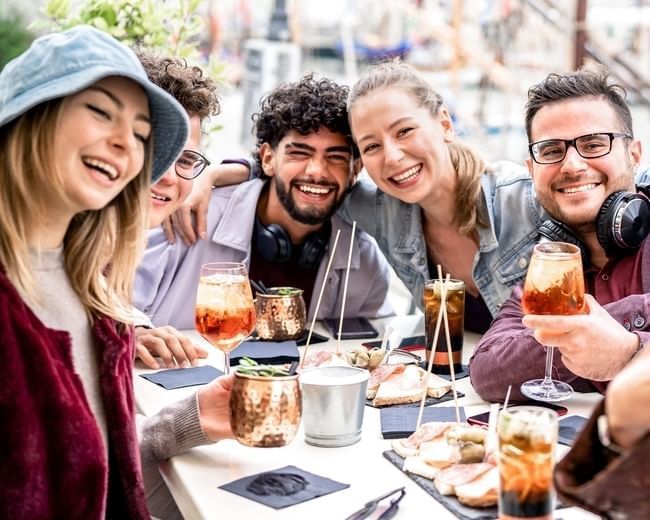 Corso Regina Margherita
Corso Regina Margherita is Turin's main street and the longest artery in the city at 8 km long. Finding a cocktail bar here for a good aperitif is far from difficult, but if you want to play it safe, try number 80/e, where an inviting location, good drinks and friendly staff are the main ingredients.
Piazza Gran Madre di Dio (Turin centre)
Piazza Gran Madre di Dio is one of the most famous places in the whole of Turin and is located in the centre, where beautiful venues follow one after another: having an aperitif here is a must for both residents and visitors who want to experience the authentic atmosphere of the Piedmontese capital. Some say it's the area with the best places to have an aperitif in all of Turin, just head to Corso Moncalieri 5 or Via Vanchiglia, just 500 metres from the church.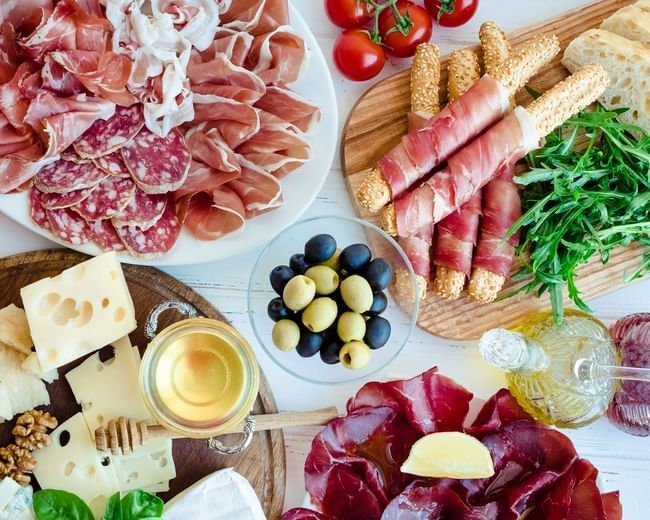 Corso Vittorio Emanuele II
Corso Vittorio Emanuele is another of Turin's main thoroughfares. It's more than 4 km long and runs through its historic centre. There's a very wide range of options for aperitifs, but if you don't know which one to choose then try number 100, where you'll find an artisanal pastry workshop which, in the evening, transforms into a venue with very inviting dishes at reasonable prices.
Quadrilatero romano
Quadrilatero Romano is a fascinating area where, on the one hand, time seems to have stopped in the 1970s and, on the other, trendy places to have an aperitif are the stars. If you're passing through this part of the city - and most of the guides recommend it if you've never been to Turin - you could drop by Piazza Consolata 9/c, in the heart of the district. It's the ideal place to try specially designed long drinks with unusual tastes and combinations.
Now that you know all about the best places to have an aperitif in Turin, all that's left for you to do is to explore all the corners of the city, combining a moment of relaxation and taste with the chance to experience a unique city.