The Piedmont capital offers countless shows to see in a great month for art and sport

27 Oct 2021
Gruppo UNA
Turin is a city that has always been on the leading edge, buzzing and full of unmissable cultural events. Here's a selection of events in November, from exhibitions to installations and sport finals, so you don't miss out on any of the Savoy capital's highlights.
6 CHAIRS – A tennis court for an invisible game
First up is a unique event combining art and sport. Thanks to the renewed dialogue between Artissima - the main contemporary art fair in Italy which is held in Turin between 5 and 7 November - and Gruppo UNA, the Salone delle Feste, the ballroom of the historic Hotel Principi di Piemonte | UNA Esperienze, in the centre of Turin, welcomes a new site-specific contemporary art installation by the Lithuanian artist Augustas Serapinas: "6 CHAIRS". This work represents a metaphorical tournament with mute judges during an invisible game, whose rules are written and imagined by the audience. The chairs, made of different materials such as iron and wood, rise almost two metres above the ground, like those of tennis umpires. The installation is a tribute to the Nitto ATP Finals, one of the world's most prestigious professional tennis tournaments, which takes place from 14 to 12 November 2021 in Turin and where will be hosted for the next five years. The artwork will be on show to the public during Artissima and will remain in the Salone delle Feste throughout the Nitto ATP Finals, when the venue will be reserved for the tournament participants.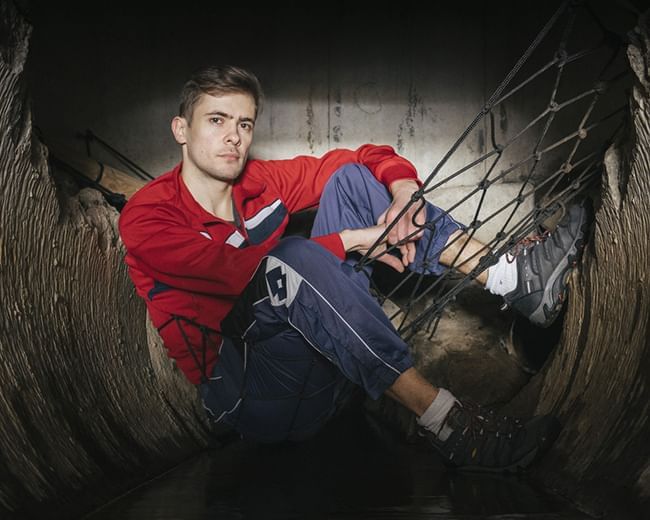 Maeght Foundation – An open-air studio
Until 13 February, check out the Fondazione Maeght exhibition, a veritable open-air workshop at the Pinacoteca Agnelli. The Foundation displays a fine selection of sculptures from artists of the calibre of Braque, Chagall, Giacometti, Matisse and Miró. At this exhibition, the new Lingotto rooftop park is showcasing nine works by some of the 20th century's best-loved sculptors, such as Riopelle, Claude Viseux and Barbara Hepworth.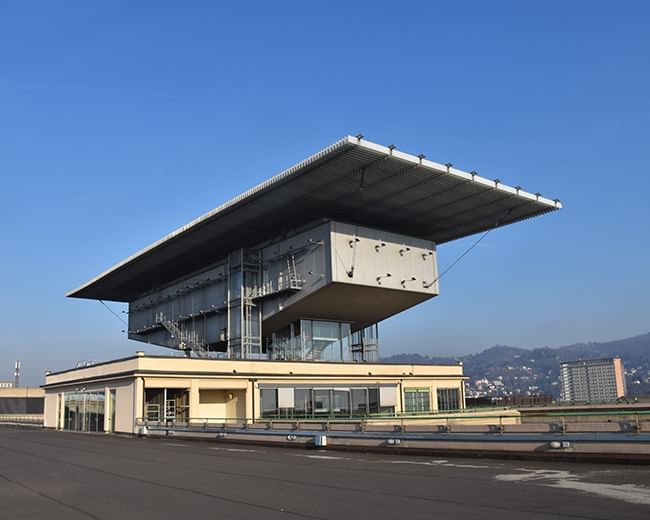 Cipro. Crocevia delle Civiltà – A bridge between East and West
The millenary charms of Cyprus, a bridge between East and West in the heart of the Mediterranean, are on show at the Cyprus. A Crossroads of Civilizations international exhibition, which runs until 9 January 2022 at Turin's Musei Reali. Based on Italy's pre-eminent collection of Cypriot artefacts, the exhibition features unique loans from distinguished institutions such as the British Museum of London and the New York Metropolitan Museum of Art.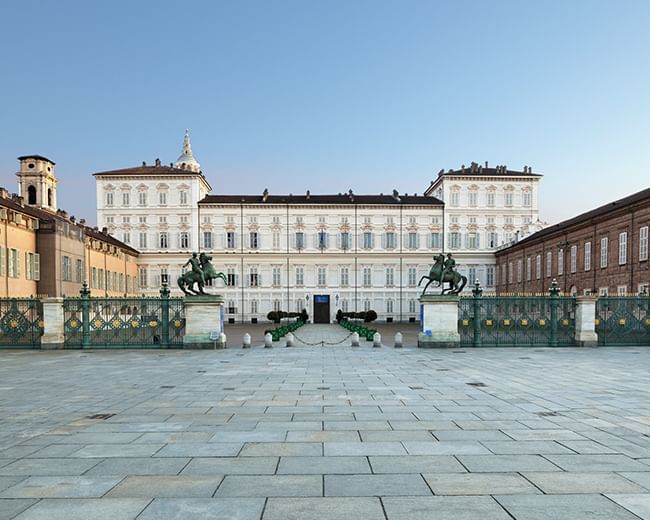 Where to stay in Turin
After visiting the Salone delle Feste and discovering the impressive installation by Augustas Serapinas, the perfect place to stay is right where you are: Principi di Piemonte | UNA Esperienze, a landmark 5-star hotel in the heart of Turin. A true symbol of ancient splendour, the hotel is located in an imposing Rationalist-style building that is one of the city's most refined architectural gems, making it the ideal place to conclude your art tour with more artistic beauty.