All the facilities where you can enjoy a wellness experience after coming back from holiday
28 Aug 2023
Hotels with spas are the ideal choice for recharging your batteries and immersing yourself in a totally relaxing experience, including wellness programmes, massage areas and much more.
A day in the hotel spa is a special way to make your holiday memorable: why not treat yourself to some relaxation after strolling around town or spending an afternoon at the beach?
We'll recommend some state-of-the-art facilities with not only the best services for your every need, but also spas and wellness centres which will take your breath away.
City hotels with spas
Visiting a beautiful Italian city while enjoying a relaxing break in a spa at the end of the day is possible, just choose the right hotel. There are several which will meet all your needs; we'll recommend a few.
Turin
The Hotel Principi di Piemonte | UNA Esperienze makes the relaxation and wellbeing of its guests one of the cornerstones of its service. Here you'll find the Alkemy Spa, a modern wellness centre with a Middle Eastern-style Turkish bath, Finnish sauna, hot tub and shower circuit. There's also a relaxation area with artistic mosaics.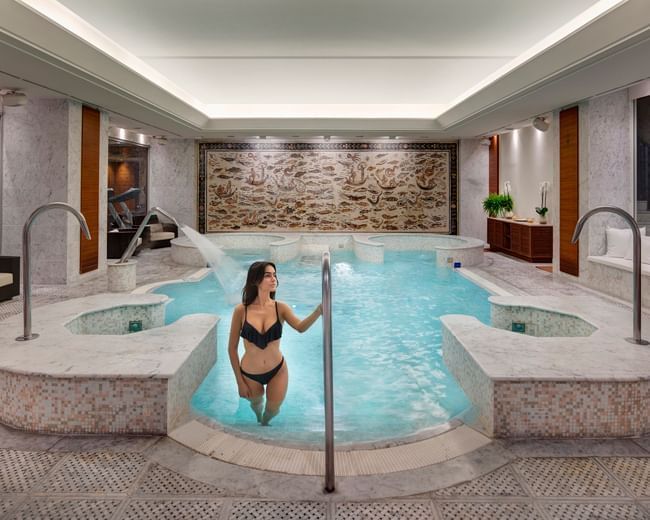 A team specialising in massage and wellness treatments will also be at your disposal, as well as a fitness room with the latest sports equipment for those who want to keep fit.
The establishment, part of the L.V.X collection of Preferred Hotels & Resorts, is located in the centre of Turin and is the right choice for enjoying the city and its surrounding areas.
Perugia
Just over a quarter of an hour's drive from Perugia you'll find the Posta Donini 1579 | UNA Esperienze, an establishment which allows you to both explore the city and enjoy the beautiful Umbrian countryside surrounding it.
This is a 4-star establishment inside a prestigious historical residence: 48 rooms furnished with refinement and personality are waiting for you, where the exposed beams, four-poster bed and original 18th-century doors stand out.
Inside you'll find the Biowellness SPA, a refined and elegant environment where you can restore your energy and wellbeing. Open 7 days a week, it offers spa and beauty services where great attention is paid to your every need and requirement.
Matera
In Matera, a town known for its "Sassi" and its cultural heritage, stands the UNAHOTELS MH Matera: 132 rooms in a 5-hectare park.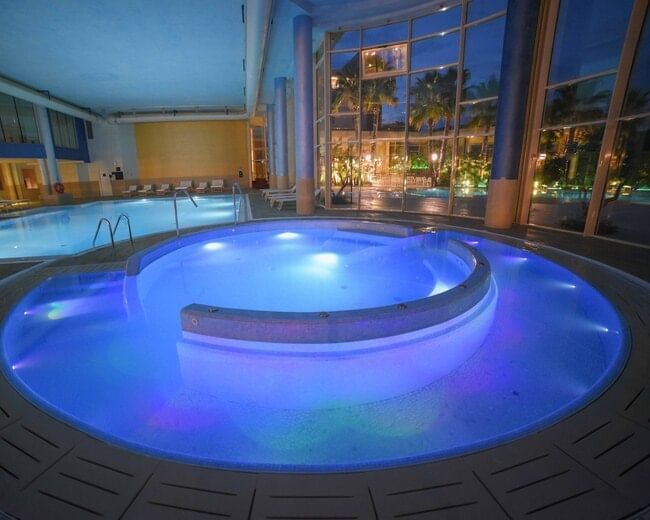 Among the various facilities you'll find a large reception area, a renowned restaurant and the OLOS Spa wellness centre, designed to provide guests with an oasis of wellbeing: inside are a small heated indoor pool with a whirlpool, a wet area with sauna, a Turkish bath and emotional showers.
Don't miss the relaxation area with a herbal tearoom and the massage area, ideal for total regeneration.
Spa a stone's throw from the sea
The atmosphere a spa can provide is unique, especially when it stands just a few metres from the sea. If your ideal holiday destination is in a city close to the beaches, choose one of these hotels with a wellness programme in a spa to make your stay even more unique.
Bari
The historic centre, the Petruzzelli Theatre, the old port and the Lungomare: these are just some of the attractions of Bari, a city which knows how to combine modern tourism and ancient traditions like few others.
For easy access to the city, we recommend booking a room at UNAHOTELS Regina Bari, an establishment whose architecture was inspired by the ancient and folkloric Apulian villages.
Here you'll find the prestigious Regina SPA, an area specially designed to pamper guests and provide a totally relaxing experience. Explore the wet area with a Kneipp path, whirlpool, heated stone relaxation beds, Roman sauna, emotional showers, Turkish bath and much more.
You can enjoy a therapeutic massage or a relaxing massage to release muscle tension and totally rejuvenate. There's also the Almus Fitness Club, a sports and wellness area with a well-equipped gym, yoga rooms and an indoor swimming pool.
Syracuse
In summer, a lot of tourists choose Sicily for their holidays. One of the most beautiful and famous cities in this region is Syracuse, famous for its Greek Theatre, the Neapolis Archaeological Park, the island of Ortigia and many other wonders.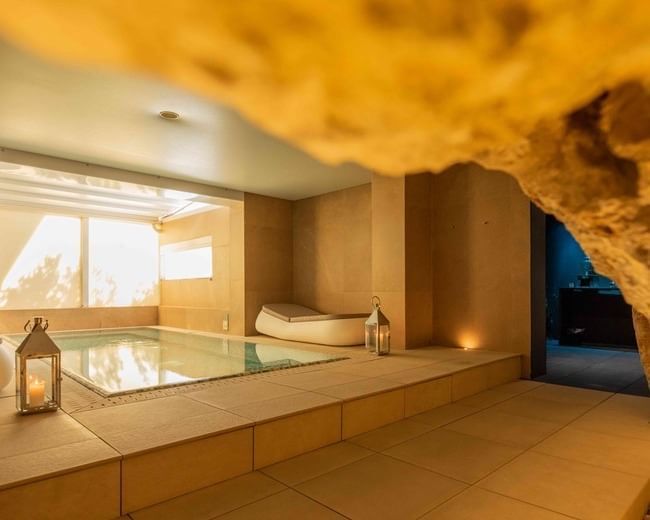 Just a stone's throw from the sea is UNAHOTELS One Siracusa, ideal for discovering the city and its surroundings. For relaxation, there's nothing better than the hotel's spa, carved out of a rocky section of the Balza di Akradina: a picturesque area which was once an air-raid shelter.
The wet area is on two levels and uses Mediterranean salt as a natural resource to enhance the beneficial effects, while the Thalasso pool is maintained at a constant temperature of 32°. The steam grotto is transformed into a hammam, an Arabic term for a particular type of spa complex.
The Salt Grotto features the largest graduation tower built in a spa, while the Kneipp path is an impressive 22 metres long and has a sodium bicarbonate standing pool. Not only that: the spa also houses a highly specialised beauty centre with 6 cabins and state-of-the-art machines.
To make your holiday even more special, choose a hotel with a spa and wellness centre: not only will you experience all the excitement of a stay in the city or by the sea, but you'll also be pampered with saunas, massages and special treatments.