Find out how not to waste energy even when you're on the road
11 Nov 2022
Energy saving is a current and important issue. Reducing consumption means not only saving money, but also, and above all, having a lesser impact on the environment.
Gruppo UNA is very sensitive to this issue, already implementing change in its offices with the #SaveWithUNA campaign teaching, for example, about how to adjust the temperature to save energy, rules for the reduction of consumption and solutions for energy savings.
These concepts are also fundamental in the various Gruppo UNA Hotels and Resorts, where the important topic of sustainability leads to initiatives that involve staff and guests to raise their awareness of green issues.
The world of hotellerie is responsible for significant energy consumption: it is thus important to know the best practices so as to save energy and not waste resources such as electricity, water and food when you are in the hotel.
Energy consumption: what has the greatest impact?
Any accommodation facility bases its operation on energy-consuming services that are at the same time essential to provide a comfortable stay: for example the lighting system, air conditioning and ventilation.
And then there are the kitchens, often operating for many hours during the day both for traditional meals and for one-off events. Not to mention the various appliances in the individual rooms such as televisions and minibars.
So, how can we achieve energy savings in hotels? There are several concrete and immediate practices that hospitality structures can propose to save money. Activities that allow you to do your part and that go hand in hand with internal actions such as monitoring and maintenance to optimize consumption.
How to save energy in the hotel?
Gruppo UNA is committed to reminding its guests through communications, videos and initiatives of ways to avoid wasting resources and to approach the issue of sustainability.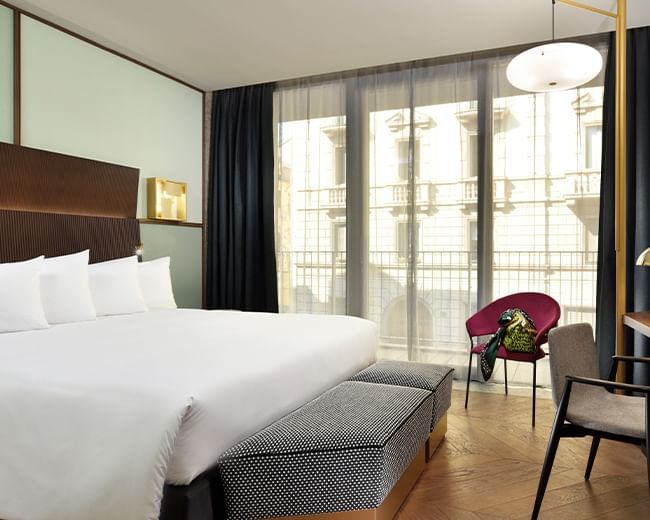 There are many who wonder how to save electricity in the hotel. A tip is not to raise or lower the temperature of the room any more than necessary. You may not know that modifying by just 1°C can save up to 8% of energy: a significant reduction in consumption.
If you use heating or air conditioning, open the windows only if necessary to avoid substantial waste. Hot or cold air is dispersed through the open window and therefore a greater amount of energy is needed to restore the temperature.
Even closing curtains or blinds when you go out during the day is a useful gesture: these in fact help to retain the heat in winter and limit the increase in the temperature of the rooms in summer.
When it comes to energy saving activities, don't forget to unplug the key card once you leave your room and disconnect the devices when they finish charging.
Water, a fundamental resource
Not only electricity: water is also a fundamental resource that can be safeguarded with a few moves. A good starting point is not to change towels and sheets every day: longer use equates to a lower frequency of washing.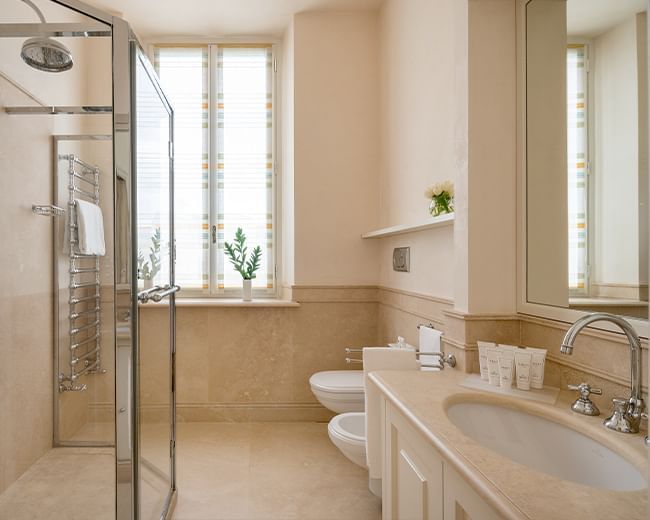 This saves water, energy and cleaning tools. Remember that hotels wash from 2 kg to 6 kg of sheets and towels per room every day: an action that requires up to 100 litres of water.
It may seem obvious, but also not leaving the taps on while carrying out routine hygienic activities will allow you to contribute a strong saving: the resulting waste can in fact be quite high, as much as 12 litres of water per minute.
If you can, choose to shower rather than bathe because this will allow you to save up to 50% of your water resources. If you notice leaks in your room: notify the staff immediately to limit waste.
The importance of sustainable food
The saving of a hotel's resources also involves food, a precious and fundamental resource. Offering and consuming sustainable food is a behaviour that also has a positive impact on other energy sectors.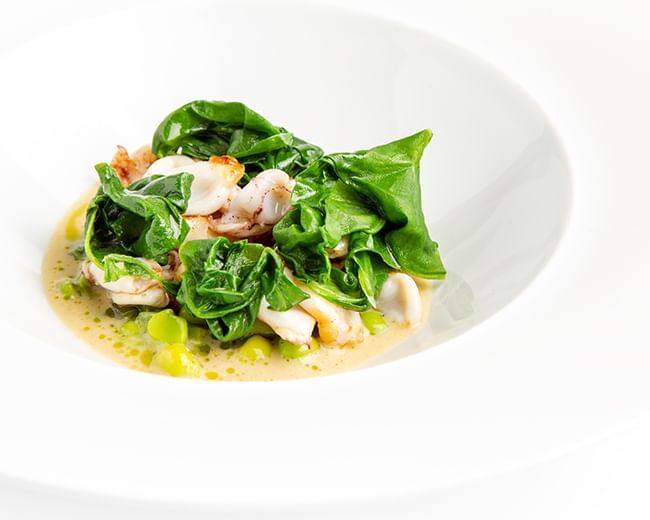 Do you want to know everything about food processing? Know that the menus of the restaurants by "UNA cucina" have labels and symbols which are useful to identify dishes made of ingredients certified according to environmental standards, or of local organic origin.
In this way you know that by choosing them you will support local producers and those who provide food that does not impact on energy resources. When talking about food, it is also essential not to waste, both in buffets and when ordering from the menu.
Some restaurants of Gruppo UNA hotels have long adhered to the Too Good To Go initiative, an app created to combat food waste that allows you to buy the day's unsold food at affordable prices.
Managing your waste in the best possible way
Careful waste management is also important when it comes to savings and sustainability. Producing as little waste as possible and recycling what cannot be reused means contributing to a reduction in consumption. What can you customers do to help?
First of all, pay attention to correctly separating your rubbish. In this regard, hotels provide labelled bins in the rooms, bathrooms, common areas and lobby, facilitating compliance with the disposal chain.
And if you have any doubts, ask the staff for information: the staff members are always ready to answer your questions about the bins present and the Group's recycling policy.
As you can see, there are many ways in which you can contribute to energy efficiency and the saving of many types of resources when you are in the hotel: most are small, simple gestures, but overall they are fundamental for sustainability.