A modern premises equipped for every need
30 Jan 2023
UNAHOTELS Bologna San Lazzaro reopens with a new outfit.
The building is part of the collection of hotels from the largest Italian hotel chain that hosts travellers and tourists who come to visit Bologna, a city that always knows how to surprise and delight, both with its beauty and the sporting and cultural events that take place there.
Are you curious to find out what's new at the hotel? Keep on reading.
The new UNAHOTELS Bologna San Lazzaro
On 1 February, 2023, the business hotel reopened its doors after a series of works that have seen extensions and various kinds of improvements - first of all the name and the brand of which the hotel forms part. But of course this is more than just a name change; the work ushers in a new set of services for customers.
With its reopening, the UNAHOTELS Bologna San Lazzaro presents a variety of new features, including:
the new restaurant L'Emiliano Bar & Restaurant by "UNA cucina" that presents a cuisine rich in the typical flavours of the Emilia and Romagna tradition, characterised by local specialities and fresh seasonal products, and also more widely dishes from national Italian and international cuisine.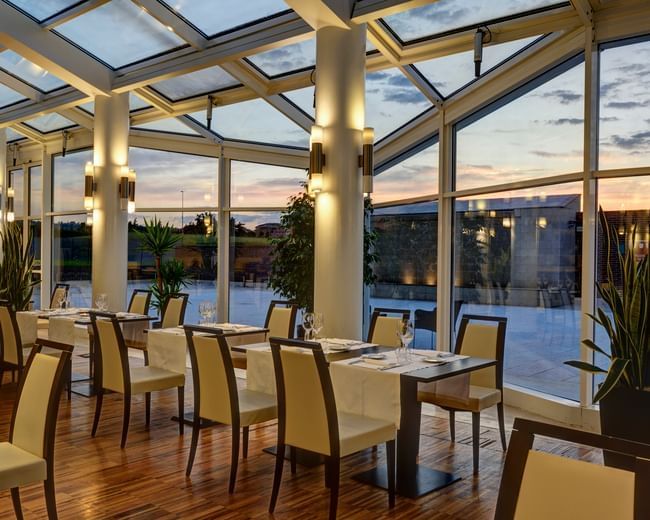 A redesign of the outdoor spaces, enhancing even further the guest's experience in this tranquil environment, immersed in the greenery of the Villa Cicogna park, where UNAHOTELS Bologna San Lazzaro is located. The new outdoor areas also extend and improve the already excellent facilities within the hotel dedicated to conference clients, which includes 5 meeting rooms with natural light, all equipped with high-speed wireless Internet access.
The implementation of the bed system "Made for UNA" in all bedrooms. Made to measure by Dorelan for Gruppo UNA, a cutting-edge solution in which the new UNAHOTELS Malpensa has also participated.
Guests will be welcomed to a hotel whose aesthetic may have changed, but who spirit remains faithful to Gruppo UNA philosophy, based as always on hospitality and respect for Made in Italy.
New rooms and revisited areas
The UNAHOTELS Bologna San Lazzaro is located within the large park of Villa Cicogna: 20 hectares for you to explore while soaking up a unique atmosphere. 152 rooms are on hand to welcome you, double and single, characterised by modern and attractive furnishings. There is no shortage of amenities for a quality stay thanks to the different types of room - classic, superior and suite - ensuring we can meet every customer need.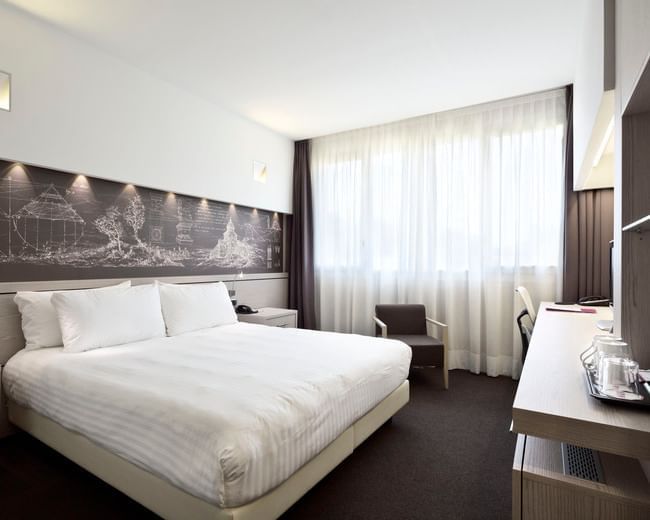 To these advantages the hotel adds a gym, fully equipped for every need, thanks to which you can keep fit even during your holiday or your business stay. If, on the other hand, you prefer to exercise outdoors, why not go for a run in the beautiful setting of the Villa Cicogna park?
Where is UNAHOTELS Bologna San Lazzaro
UNAHOTELS Bologna San Lazzaro is situated in an ideal position to access the city: it is located in San Lazzaro di Savena, an ideal starting point from which to visit, among other places, the exhibition centre and the historic centre of Bologna.
The hotel is not far from Guglielmo Marconi Airport, or, if you prefer to arrive by train, only 14 km from the city's Central Station, from where you can continue on to your destination both by car and by public transport.
In addition, UNAHOTELS Bologna San Lazzaro is very close to the large Gruppo UNA Congress Centre. It is a spacious facility and very easy to reach, perfect for organising your business meetings.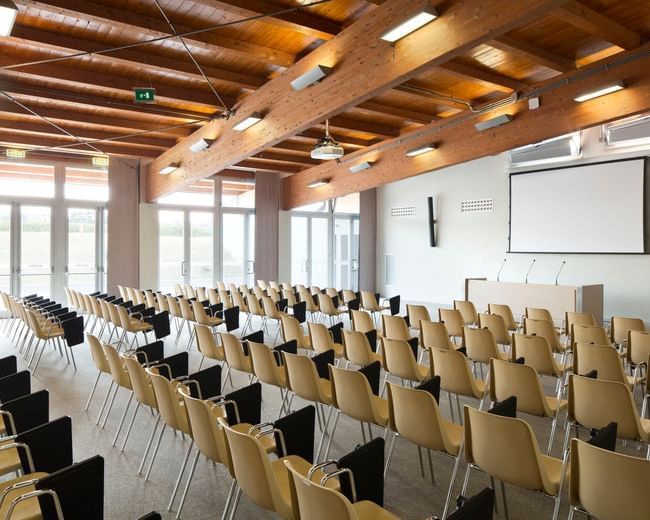 The Congress Centre is at the service of all 4 chain hotels present in the city, additionally including UNAHOTELS Bologna Centro, UNAHOTELS Bologna Fiera and UNAHOTELS Bologna San Vitale. Able to accommodate up to 1000 people, it is at the service of the public.
State-of-the-art rooms for relaxing, an optimal location and well-equipped spaces for meetings and business events are the ingredients of the new UNAHOTELS Bologna San Lazzaro.
The hotel reopens with the intention of forming a go-to destination for travellers who are heading to Bologna or even just passing through for a short stop. It does so by combining a full overhaul of internal and external spaces with a renewed attention to service that always puts the customer first.