An experience combining relaxation and fun for adults and children
20 Jun 2022
Family holidays relaxing on the beach or full of activities and excursions to dreamy places? Often at the time of booking it seems impossible to reconcile both perspectives, but there is a holiday formula that satisfies everyone: the resort. They are loved by adults because of the Miniclubs dedicated to keeping the children entertained, giving their parents a few hours of relaxation, but they also appeal to young people because they can meet their peers and have a fun holiday. Italian resorts, thanks to different formulas, offer holidays full of opportunities: from total relaxation at the seaside in reserved and exclusive settings, to fun for all ages. There is never a shortage of excellent Italian food and the possibility of excursions and tours to beautiful places.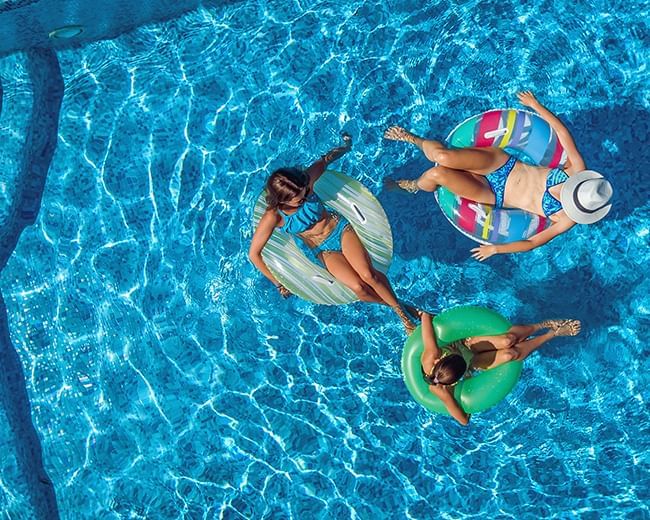 When finding a family holiday destination, be sure to choose the perfect resort, where you can relax and have fun with an eye on the little ones. So, look out for facilities with games and activities for children and teenagers, while the adults relax by the pool or on the beach. There is also space for sports activities and many other moments to be enjoyed all together.
The resort in Sicily in the magic of Naxos
If you haven't yet booked your holiday or are looking for a destination to add to a family holiday programme, you could opt for the UNAHOTELS Naxos Beach Sicilia resort. It is ideal for combining the relaxation so sought after by adults with fun for children: thanks to its private beach and four swimming pools with bar, the hotel promises to welcome you and your family in a spacious and well-equipped facility, but there is much more. The Naxos resort has thought of various sporting and recreational activities just for children thanks to its Miniclub where they can make friends and treat themselves to a holiday to remember. It is no coincidence that the resort has received the 'Bimbi in viaggio' award thanks to its commitment to its very young guests.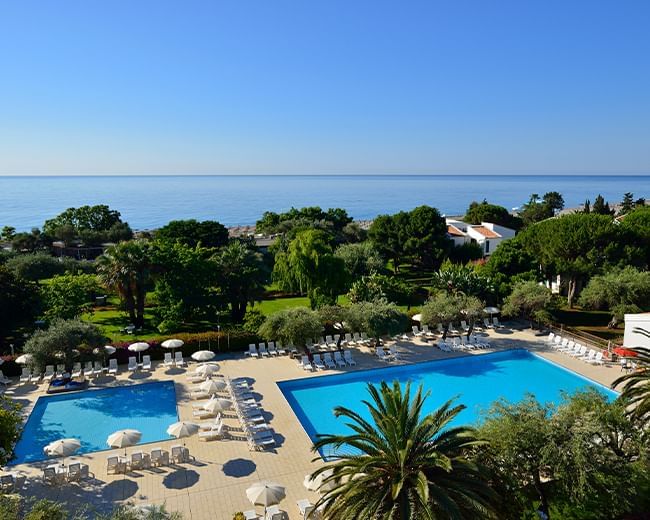 To spend time together, know that the range of ideas for fun with your children is unparalleled and the resort at the foot of Mount Etna is full of surprises to discover and areas to explore. You can set off for a day on the most famous and fascinating beaches of a land as rich in beauty as Sicily and visit some famous villages, much loved by tourists.
The list of places to visit in Sicily is truly extensive and it is possible to organise customised itineraries according to one's interests. From a cultural trip to one dedicated to the sea and beaches, from wine and food tourism to a stay characterised by nature and trekking, Sicily knows how to satisfy the needs of every visitor.
Resorts in Sardinia and Marche
If you like the idea of spending your holiday in a resort and would also like to explore other parts of Italy, there are two excellent alternatives in two wonderful regions that the whole world envies us: Sardinia, with its Caribbean sea, villages and glamorous clubs, and Le Marche, where in addition to enjoying the wide beaches of the Adriatic you can immerse yourself in the intimate and evocative atmosphere of the hilltop villages.
The two resorts will provide you with a holiday in a leisure atmosphere, with plenty of opportunities and facilities to spend days relaxing and having fun for the whole family.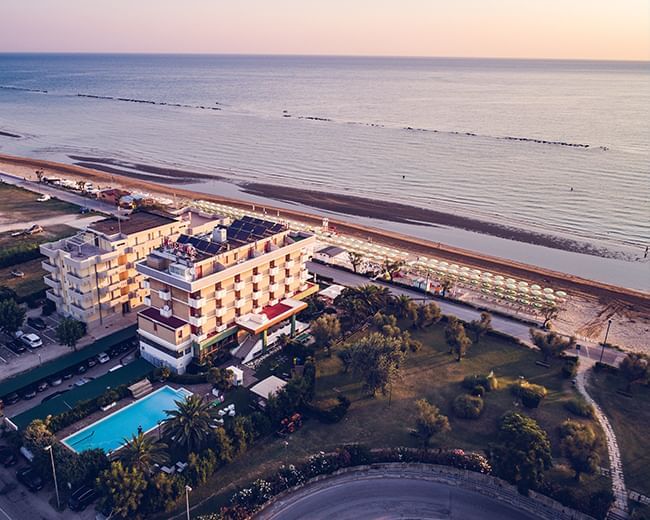 UNAHOTELS Club Hotel Ancora Stintino, set in a large 20,000 square metre park with a view of the Sardinian sea leading directly to a private beach perfect for relaxing in peace and quiet and also equipped with various games for your children: the little guests will also be the focus of unfailing attention from a daily entertainment programme full of fun.
UNAWAY Imperial Beach Hotel Fano and its numerous indoor and outdoor play areas will certainly not bore the youngest guests, who will be able to spend their holiday alongside their puppies as small animals are allowed at the hotel. The hotel also provides a free bicycle hire service, ideal for exploring the surroundings of Fano and the splendid landscapes of the Marche region together.
Fun, relaxation, beaches, sports activities, tours - these are all essential ingredients when it comes to the best family holiday, to fill you with good times to remember. All you have to do is book the perfect resort for you and set off together on your next unforgettable summer holiday, to enjoy quality time with the people you love most.