Shopping in Milan, Rome and Catania: the places to go
8 Jun 2022
Gruppo UNA
What better way to prepare for the arrival of spring than with a day out shopping? If you can't wait to hit the city streets to window shop and land a bargain, here are some tips on where to go in Milan, Rome and Catania, three cities where history and fashion live side-by-side.
Milan, Italy's capital of fashion
From Corso Vittorio Emanuele to Via Montenapoleone, up to Corso Buenos Aires and Corso XXII Marzo, there's something for everyone in the city of Milan's enchanting boutique and department store windows. Italy's capital of fashion, many of Milan's districts make a great destination for a day of carefree spending, from low cost labels to the most famous brands, not to mention department stores in the heart of town like La Rinascente in Piazza Duomo, a point of reference for Milanese shopping over ten levels, showcasing many top luxury clothing and accessory brands.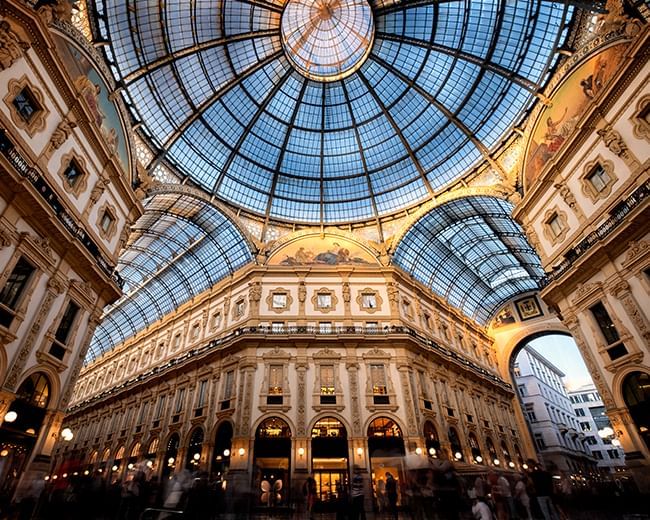 Rome, where fashion, architecture and history come together
Rome is an ancient city with unique appeal, but it is also a modern metropolis. Shopaholics flock to the stores along Via del Corso, one of the capital's most famous streets, or stroll along Via del Boschetto, Viale Guglielmo Marconi or Via Tuscolana to discover all manner of boutiques, vintage shops and window displays. Last but not least, don't miss Via del Tritone, where La Rinascente offers top fashion, cosmetics, design and gourmet brands.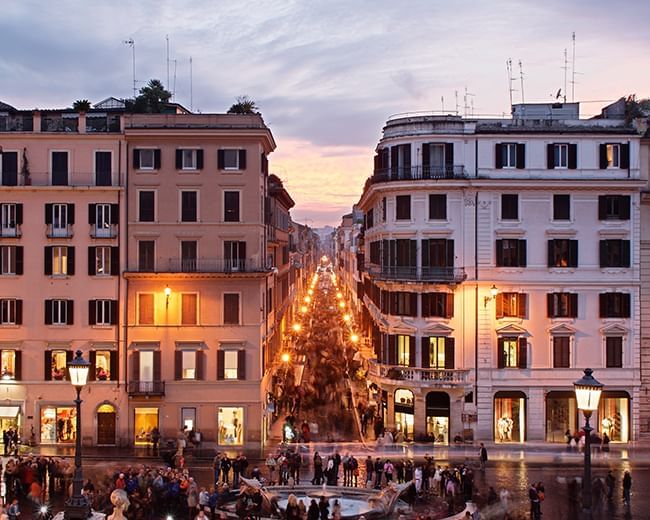 Catania, shopping among churches and baroque palazzos
Catania's shopping streets start with the charming Via Etnea, the town's main thoroughfare that splits the city in two. Among churches and baroque palaces, you'll find clothing stores, department stores, bookstores, and flagship international brand and franchising outlets. Right on Via Etnea you'll also find La Rinascente, at this location since 1959. The department store is in the midst of bona fide treasures of Sicilian art and history, such as Villa Bellini and the ancient Roman amphitheatre, along this major artery that ends in Piazza Duomo, which is full of small boutiques selling accessories, souvenirs and typical crafts. For that exclusive purchase, Corso Italia, a long tree-lined avenue full of luxury stores and jewellers, is Catania's equivalent to Milan's Via Montenapoleone.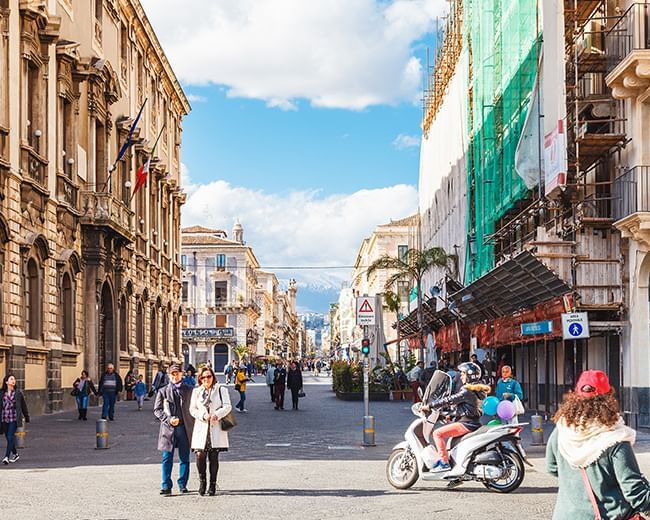 In the hotel, relaxation and special Gruppo UNA shopping initiatives
Whether you're in Milan, Rome or Catania (Turin and Florence too), shopping has its own special flavour thanks to Gruppo UNA's collaboration with La Rinascente in these cities. Stay at a Gruppo UNA hotel and you'll receive a digital Welcome Card that entitles you to a 10% discount on purchases at La Rinascente. But that's not all: this special initiative features a personal shopper experience, a consultancy service with In-Store Welcome, one-to-one assistance including a dedicated fitting room, a parting gift and the option of having your purchases delivered to the hotel. The surprises don't end there for Gruppo UNA guests: available experiential events include a Wine Masterclass Experience and other special events at Rinascente store dining areas, as well as exclusive beauty Flash Make Up consultations, all of which may be booked in advance directly at the hotel (subject to availability). Most of the group's hotels in Milan, its hotels in Rome, Florence, Turin and Catania, including the charming Milano Verticale | UNA Esperienze, Art by the Spanish Steps | UNA Esperienze and Palace Catania | UNA Esperienze, are taking part in this special initiative.